Richmond Kitchen Showroom
Address: Zen Küchen Ltd, 4 – 7 Twickenham Rd, Richmond, London, TW9 2SE
Opening Hours: Monday – Saturday : 9.30am – 4pm, Sunday : By Appointment Only
Richmond Kitchen Showroom
At Zen Küchen we know there's nothing like seeing and touching a product for getting a sense of how it's built and what it can do. As such, we welcome you into our Richmond kitchen showroom where you can fully explore our range of kitchen furniture, worktops, and appliances.
Opening Hours
Monday – Saturday: 9.30am – 4pm
Sunday: By Appointment Only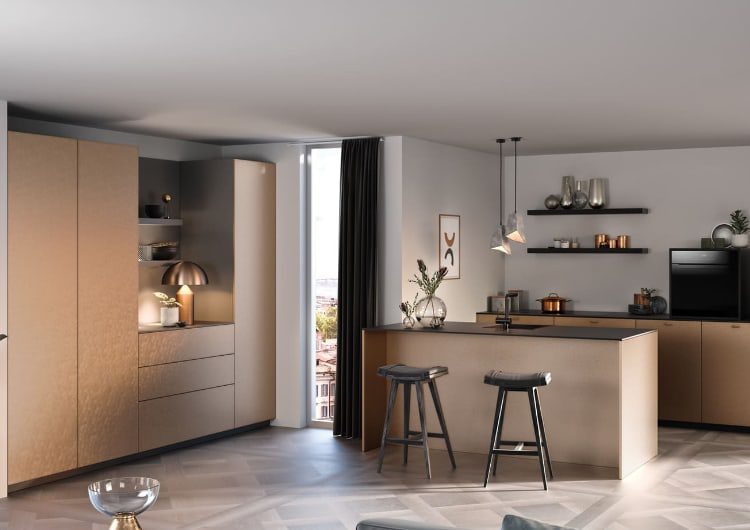 Visit Our Luxury Richmond Kitchen Showroom
Our Richmond kitchen showroom is a spacious haven of kitchen luxury, giving an exciting insight into just what we might achieve in working on your new kitchen project. With every complete kitchen display fully dressed and styled as its own unique room set, you will experience first-hand the quality of Rotpunkt's luxury kitchen furniture offerings.
From laminates, to lacquers, wood veneers, shakers, and handleless kitchen doors, we have every conceivable kitchen style on display, and in an array of striking colours too. This includes modern black doors with handles, blue tones, on trend rich forest green, and even Umbria, all of which we know will delight and inspire our guests! Delve further into our Richmond kitchen showroom setting and you will also see pocket doors and pantries, breakfast bars, beautiful glass splashbacks and floating kitchen islands; we even have a kitchen island featuring every different handleless style option, so you can understand and try out the different possibilities open to you
Our Richmond Kitchen Showroom Sample Room
Going even further to help you in your kitchen journey, our Richmond kitchen showroom even hosts its own sample room. This is a purpose-built space featuring every colour worktop sample available in the modern market. Here, you can put your kitchen door, worktop and handle samples together in the same space, helping you try out different options and ultimately make confident decisions in relation to your kitchen design.

Uniquely placed in our marketplace, having our own kitchen worktop manufacturing site inhouse proves hugely beneficial to our clients, giving you a broader scope of options, better prices, and the convenience and peace of mind in knowing all aspects of your kitchen installation will be taken care of inhouse by Zen Kuchen's same expert team.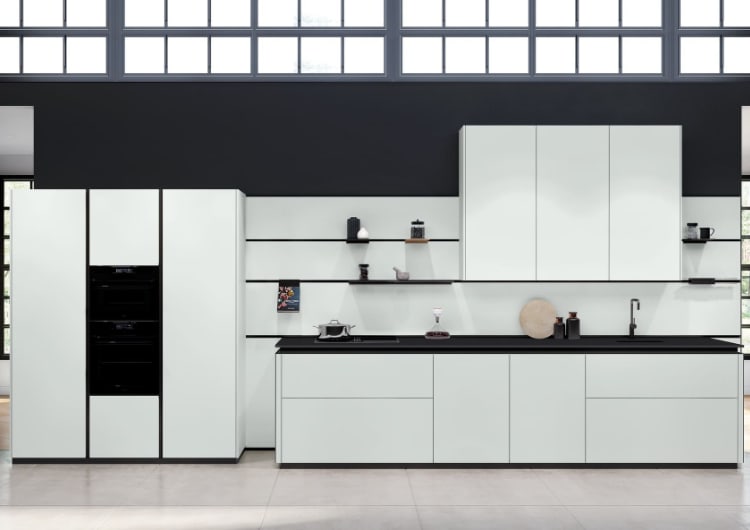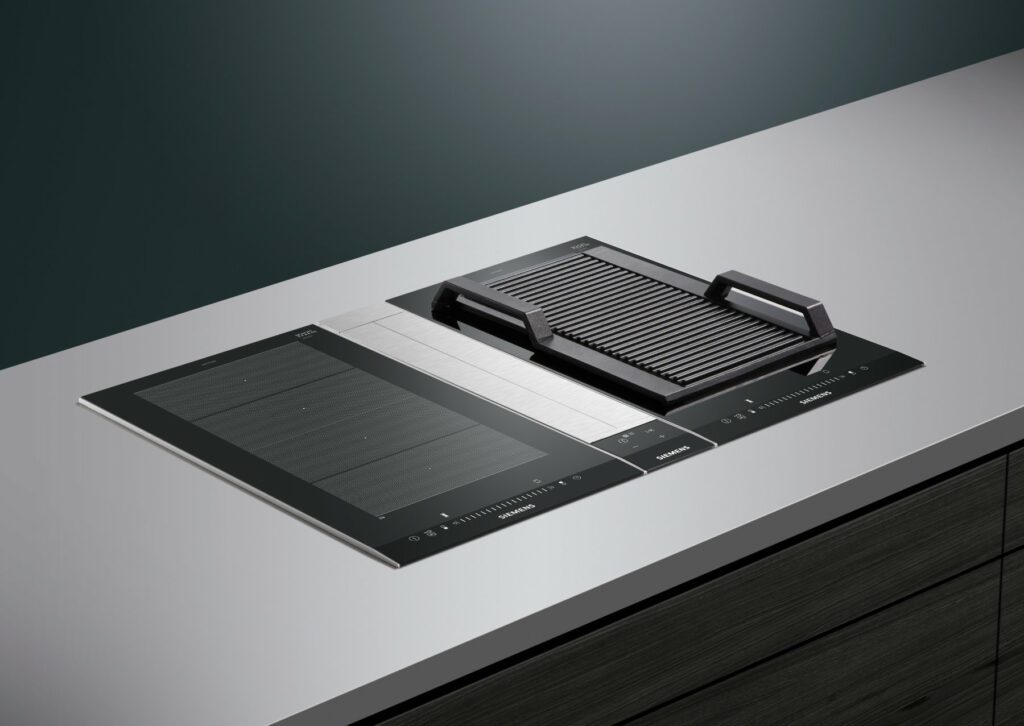 Modern Kitchen Appliances
As well as our stunning choice of worktop samples, during your visit to our Richmond kitchen showroom, you will also experience a wide choice of highly innovative kitchen appliances from well-known brands including Neff, Bora, Siemens, Bosch and Miele. We will always take the time to explain the myriad of different appliance options, helping you select appliances that best suit your cooking needs, available space, lifestyle choices, and of course your project budget too.
For further information or to arrange a free design visit to our luxury Richmond kitchen showroom please contact us today.