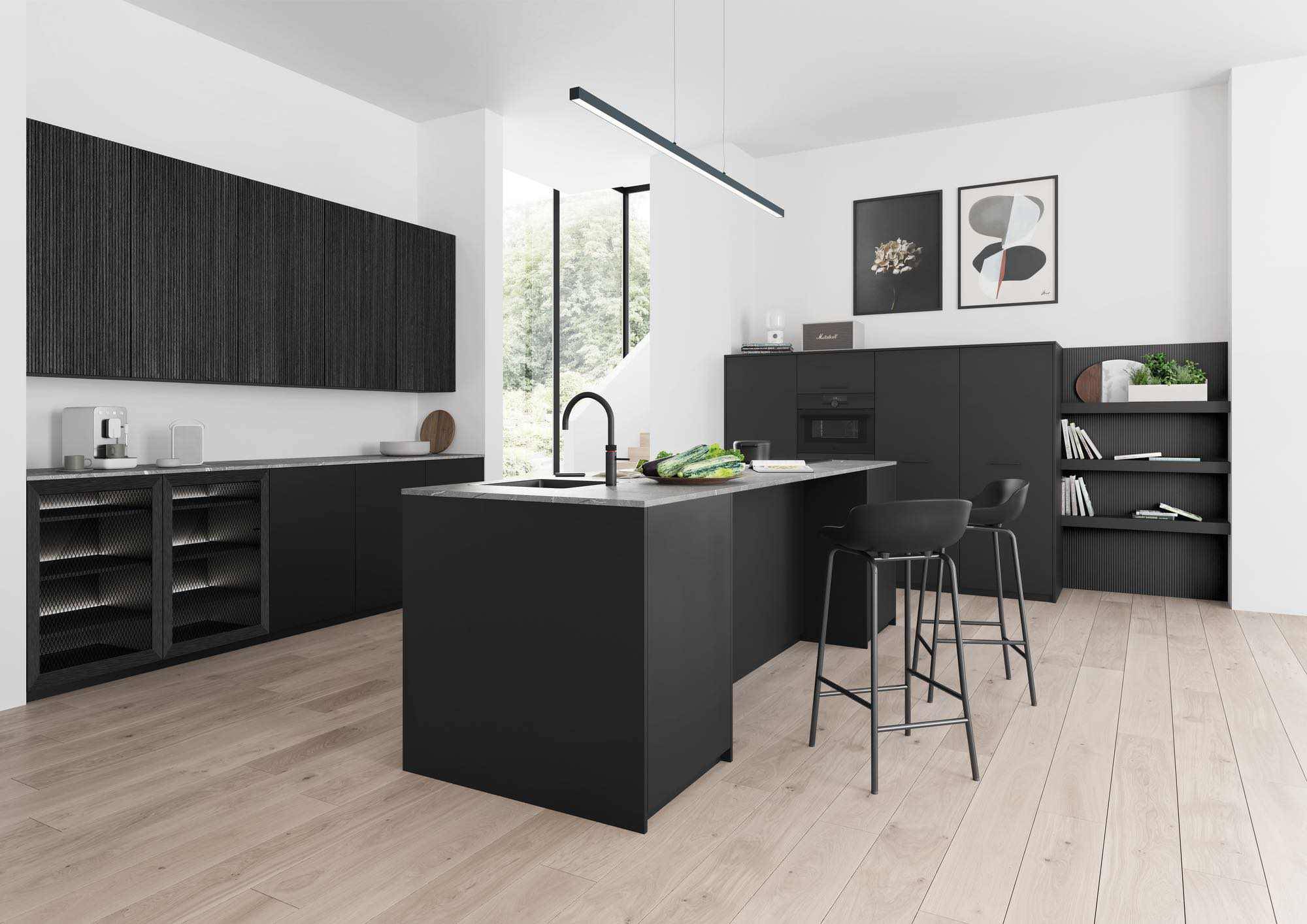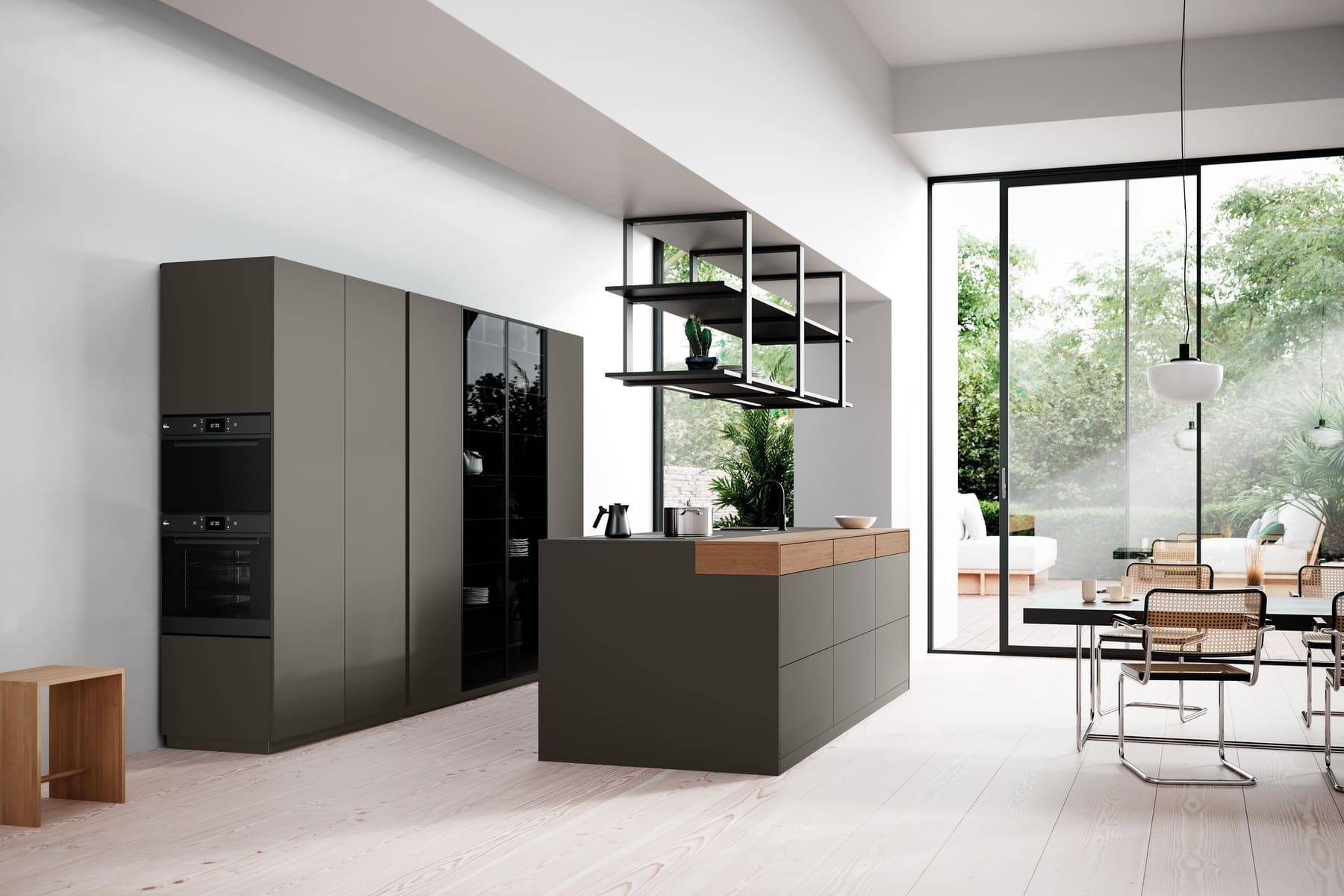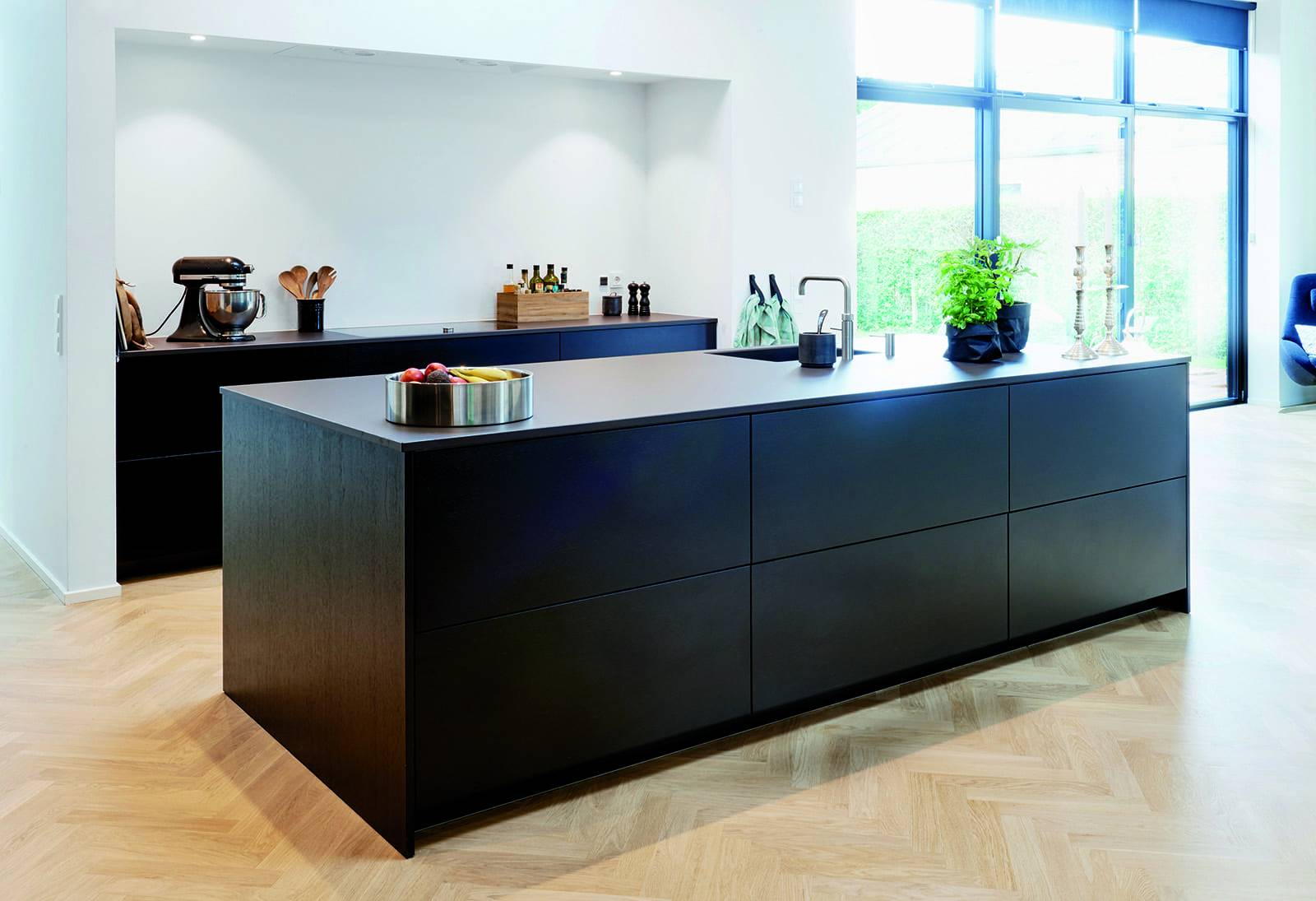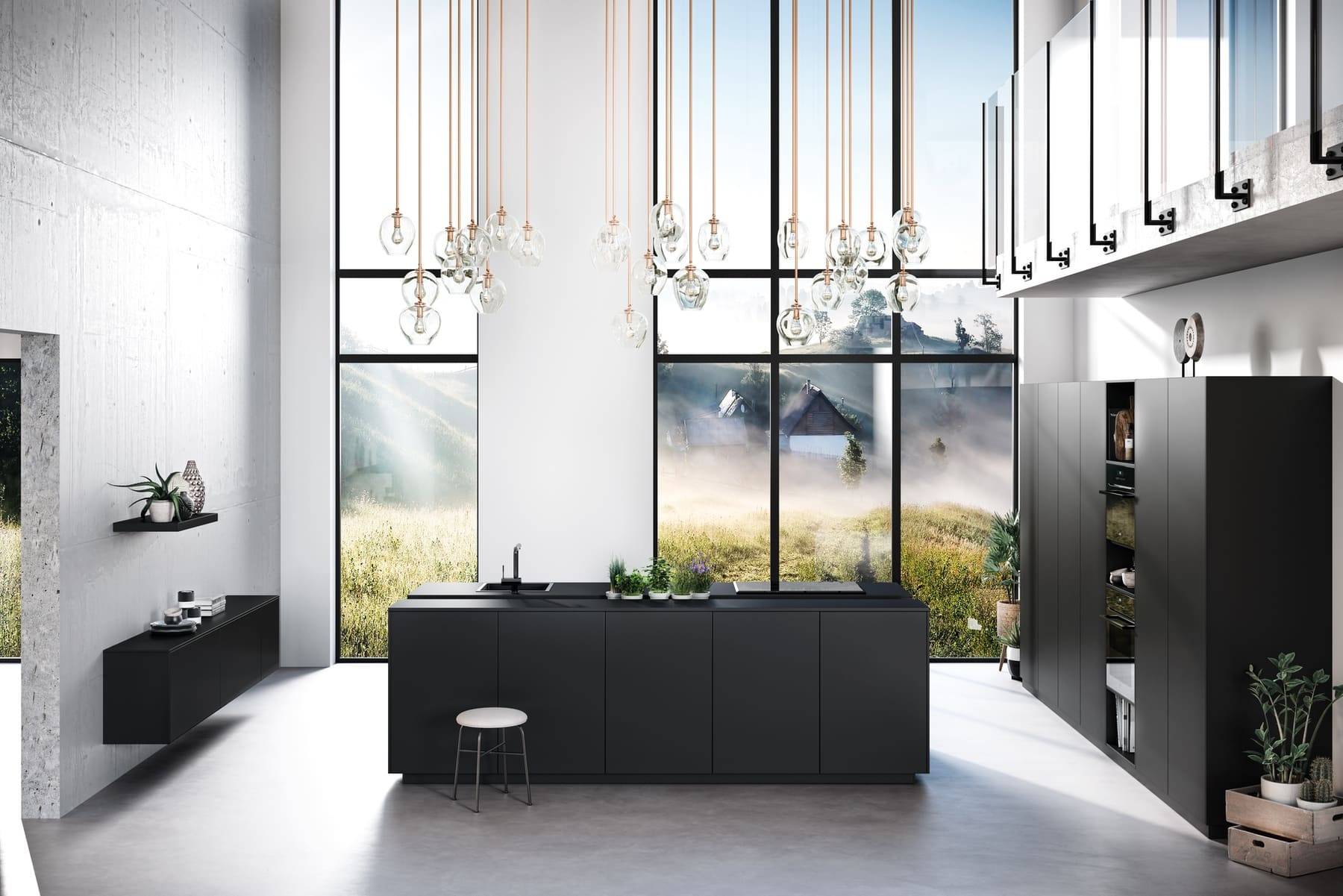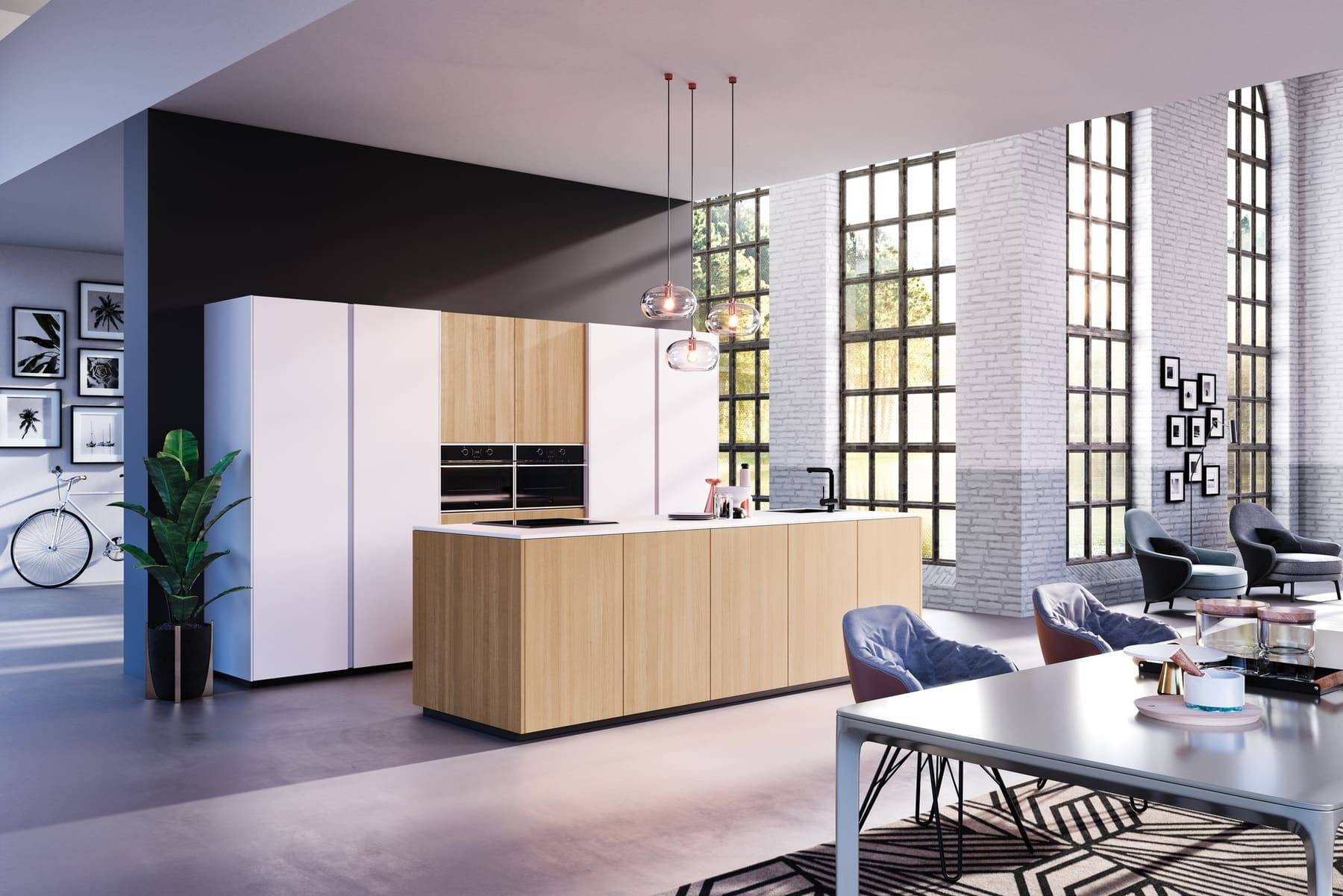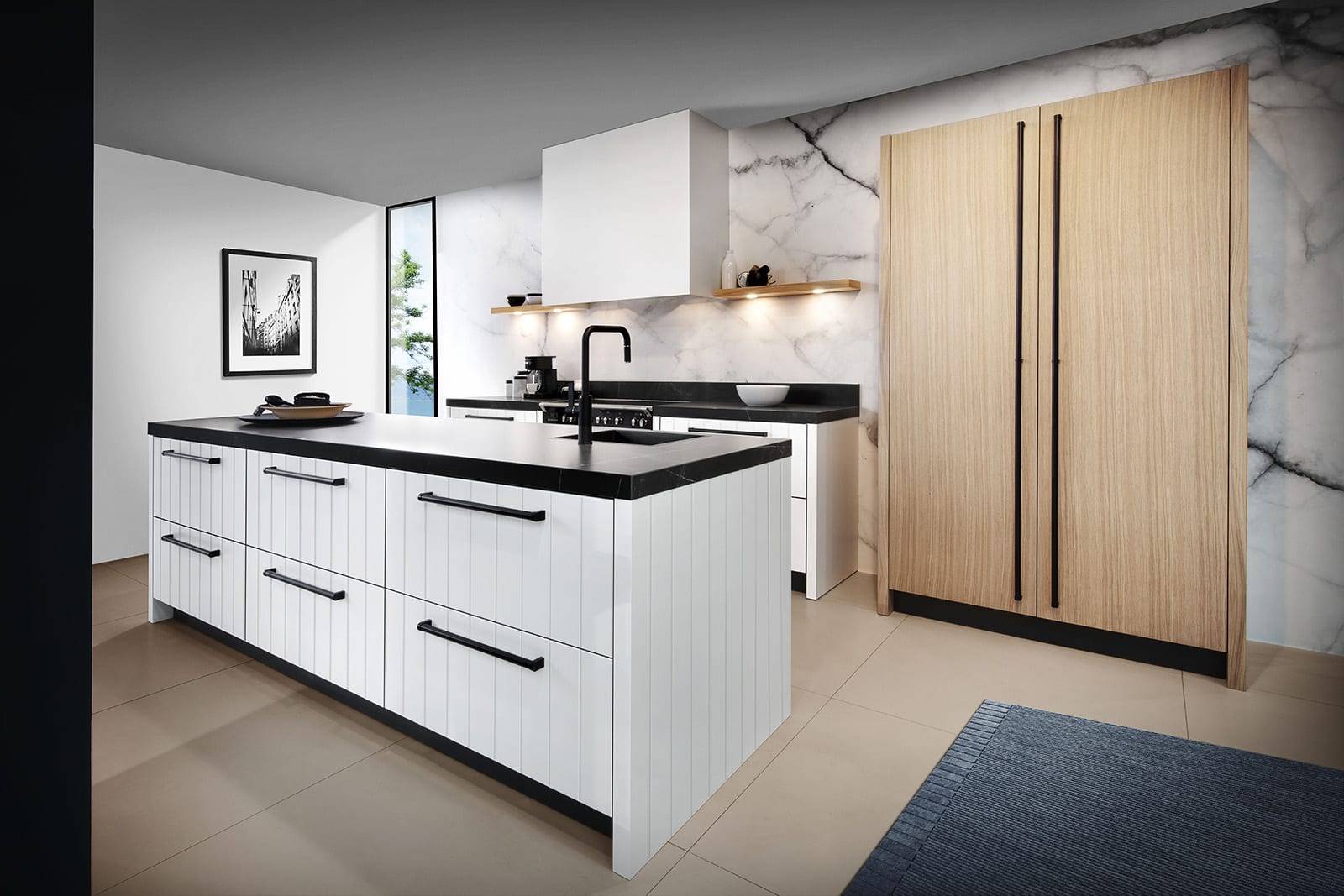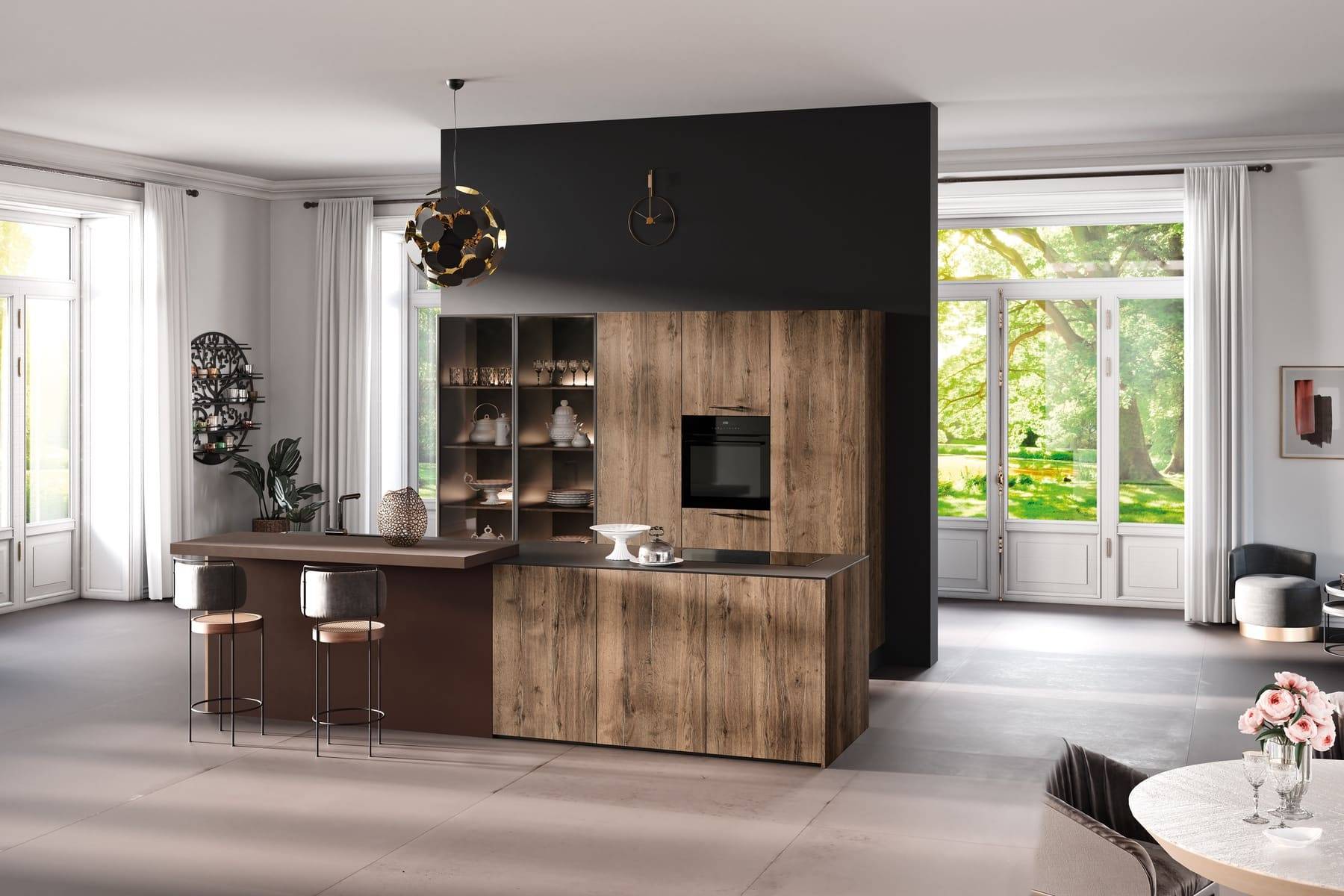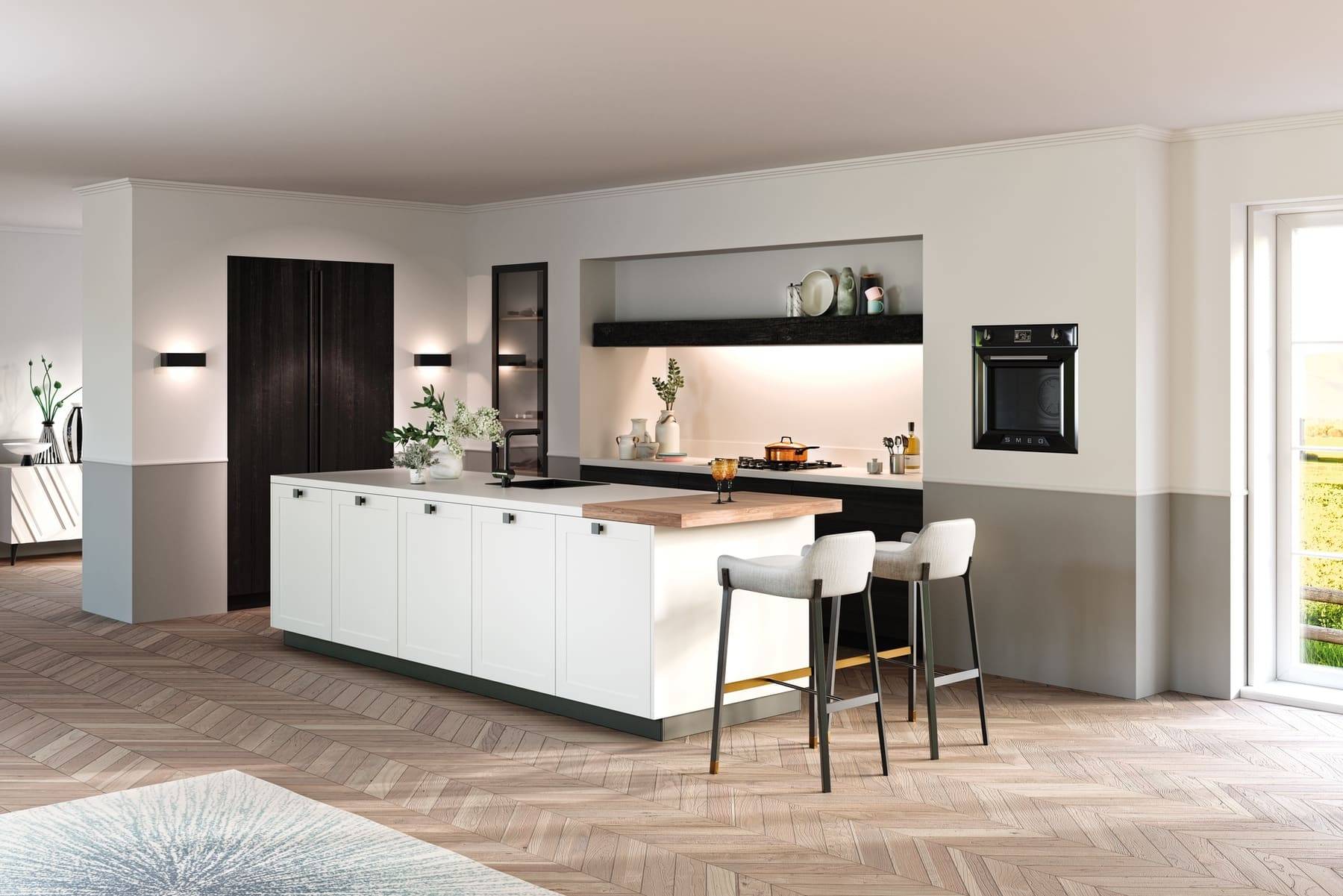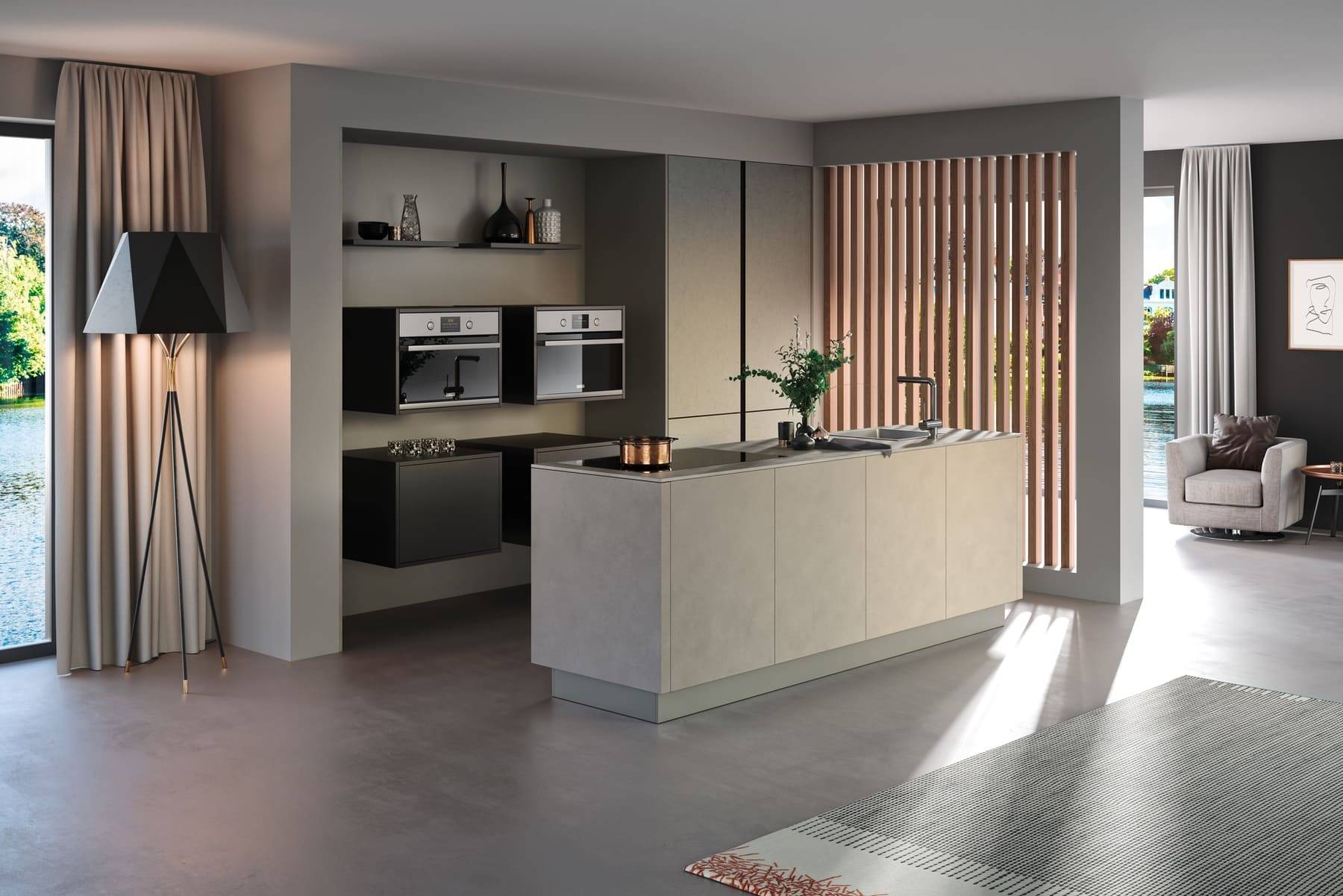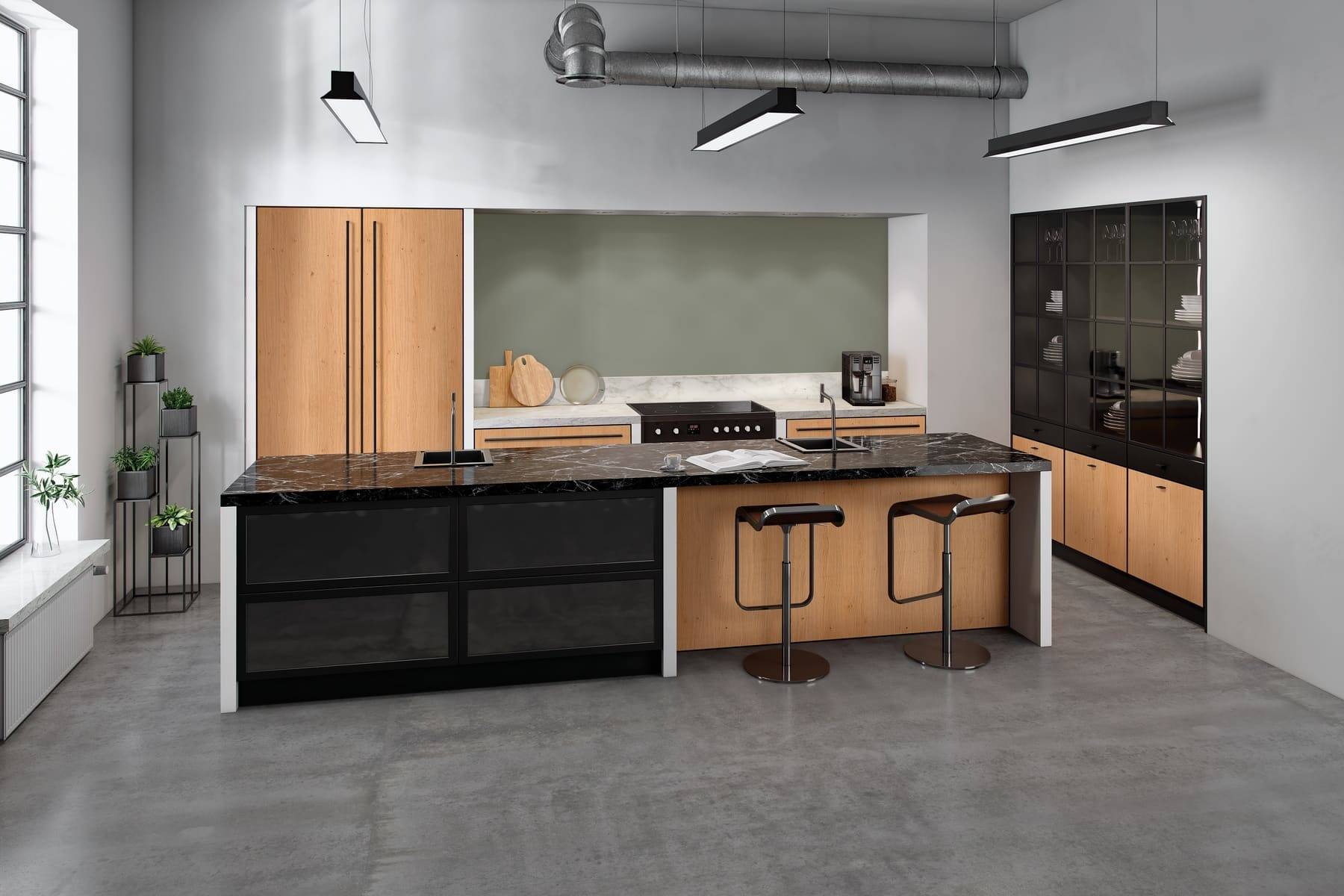 Rotpunkt Modern Dark Kitchen 2.
Rotpunkt Matt Black Handleless Kitchen 2.
Rotpunkt Matt Black Handleless Kitchen With Island 1.
Rotpunkt Dark Matt Kitchen 1.
Ropunkt Handleless Open Plan Kitchen 1.
Rotpunkt Wood Handleless Kitchen 1.
Rotpunkt White Shaker Kitchen 1.
Rotpunkt Stone Handleless Kitchen 3.
Rotpunkt Modern Kitchen With Island.
Island Kitchens
Where space permits, a kitchen island epitomizes a fully luxurious addition to your home. They are great for congregating around with friends and family, and spacious enough to make light work of preparing for, and entertaining guests. Zen Küchen are frequently asked to design kitchens with islands and as a result have designed and installed kitchen islands in a wide variety of styles and configurations. Zen Küchen's designers have developed the expertise to advise you on the aesthetics and latest trends, but also on the practicalities of such designs. The information below will help give you some food for thought, but to get the best advice personalised to your specific circumstances it is well worth a trip to our beautiful Showroom.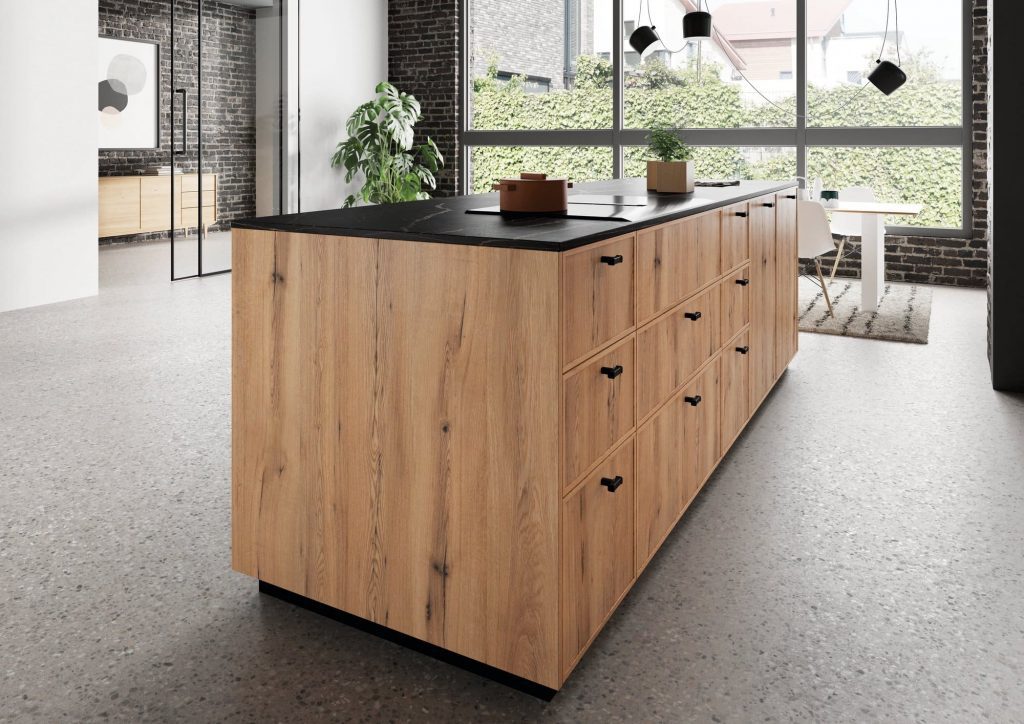 Working Kitchen Islands
Think about what you want to do at your kitchen island from the very early stages of your kitchen design process. This is particularly important if you intend to use it as a fully-functional, working area of your kitchen. You will need to think about 'first fix' requirements for the mechanical and ventilation supplies your working island will require.
If you wish to have your sink on the island, you will need to consider how to connect water feed and waste pipes, ensuring you have sufficient 'fall' for water to leave under gravity back to the kitchen's main waste outlet.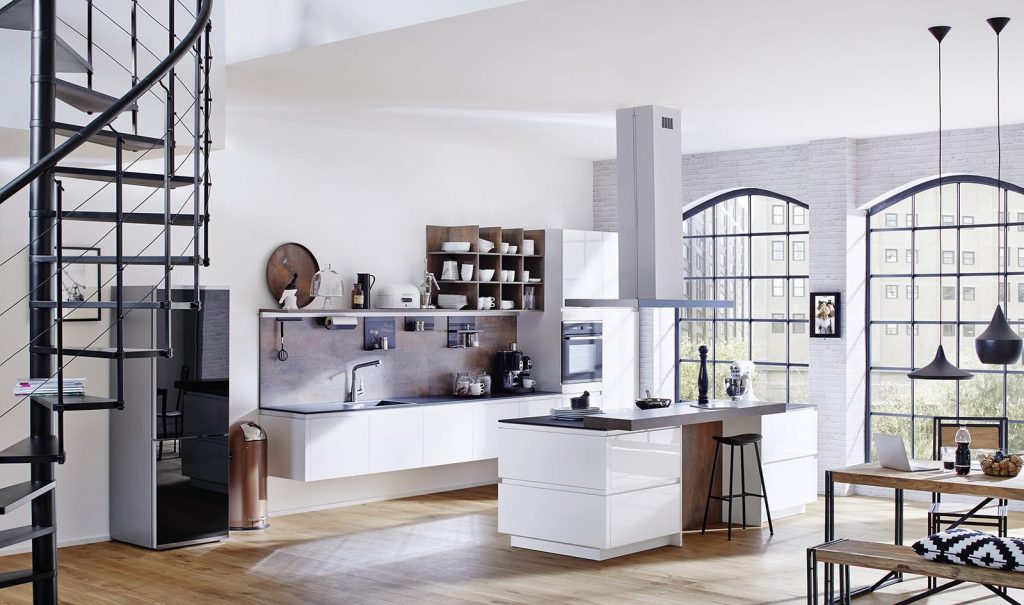 Kitchen Island Extraction
Also worth serious deliberation is the extraction from an island. Are you happy with a large overhead stainless steel canopy? Or would you prefer something more subtle such as a flush ceiling-mounted extractor, or even an integrated downdraft extractor which makes it disappear altogether! You should also think about how your extractor will vent to the outside of your home, as this may not be possible. In such cases we can advise on how to use a recirculating extractor, fully compliant with existing building regulations.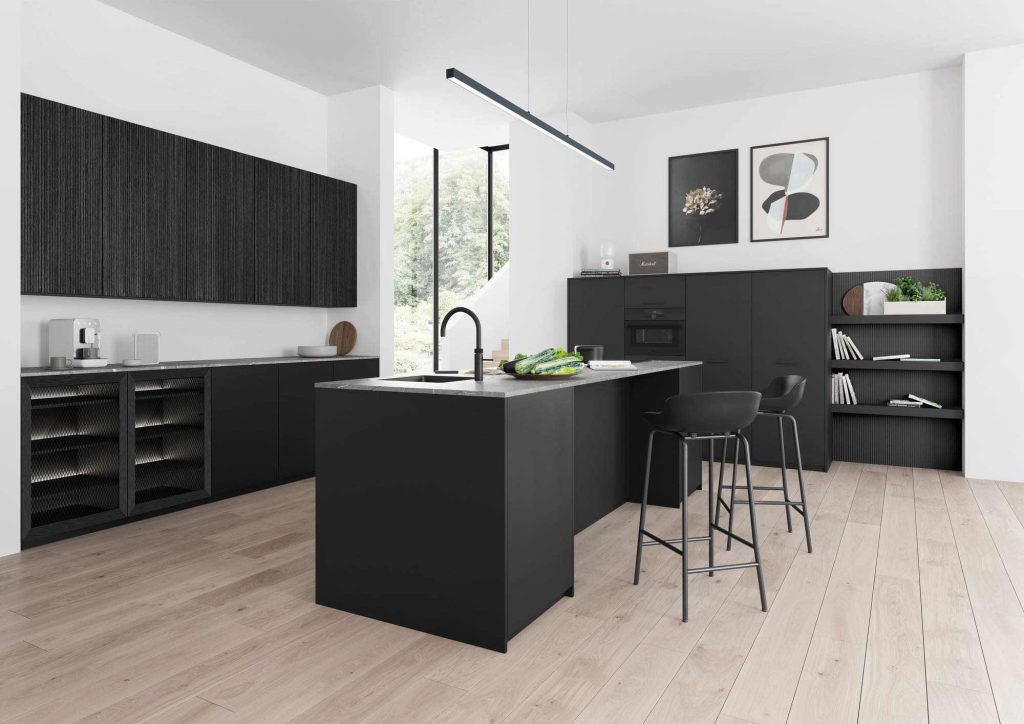 Island Kitchen Seating
Many clients want to be able to sit at, or around their kitchen island. At Zen Küchen we know how to produce designs that ensure you are happy with both the style and comfort of your island design. For example, a standard kitchen work surface is 90cm- too low to sit at comfortably on a stool, but too high to sit at on a chair. So be it a 100mm thick worktop, split levels, glass overlays, or increased furniture heights, we will work with you to get the right fit, in both size and style. Whatever your specific need you will find the benefit of our design knowledge invaluable in incorporating the subtleties of these points.