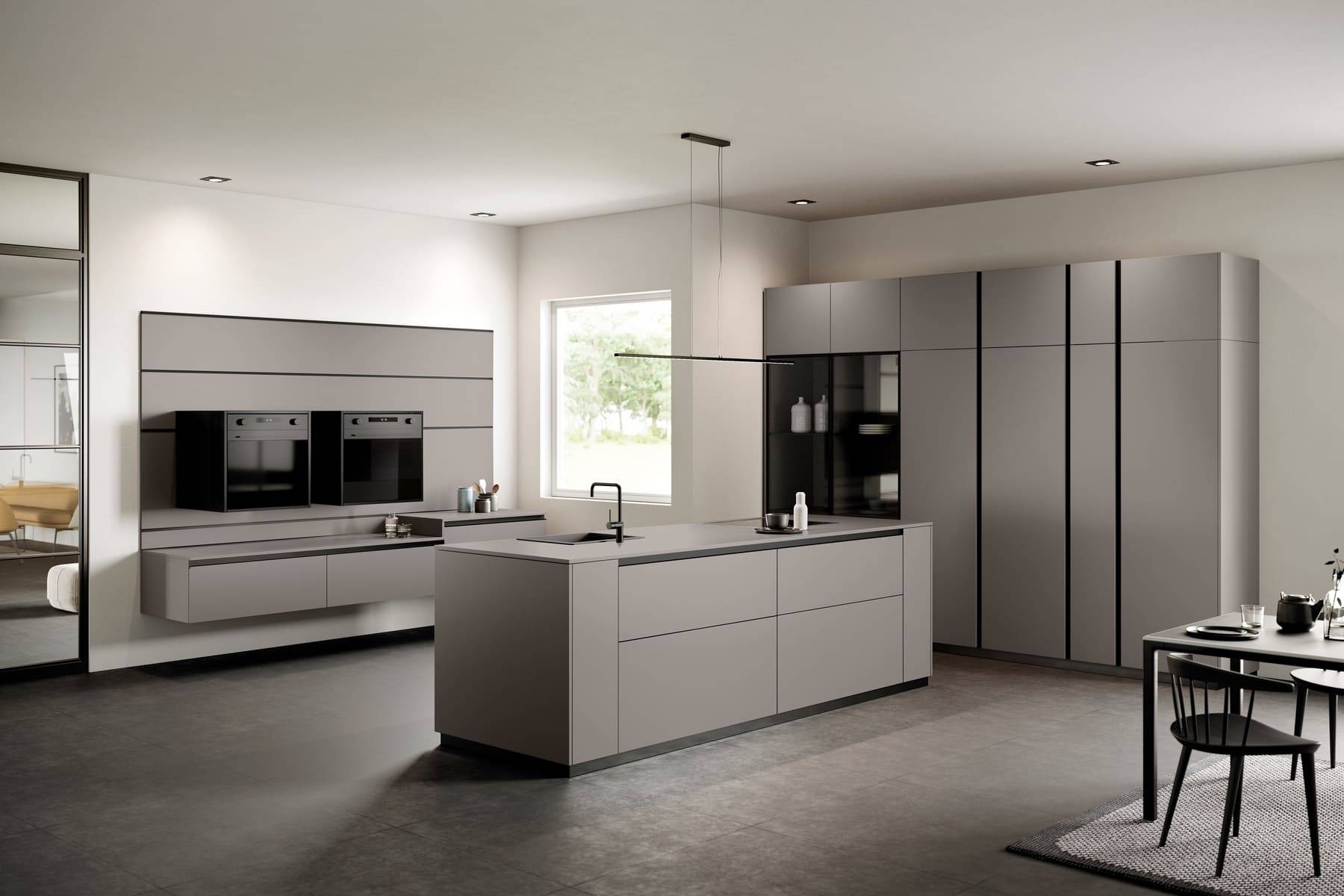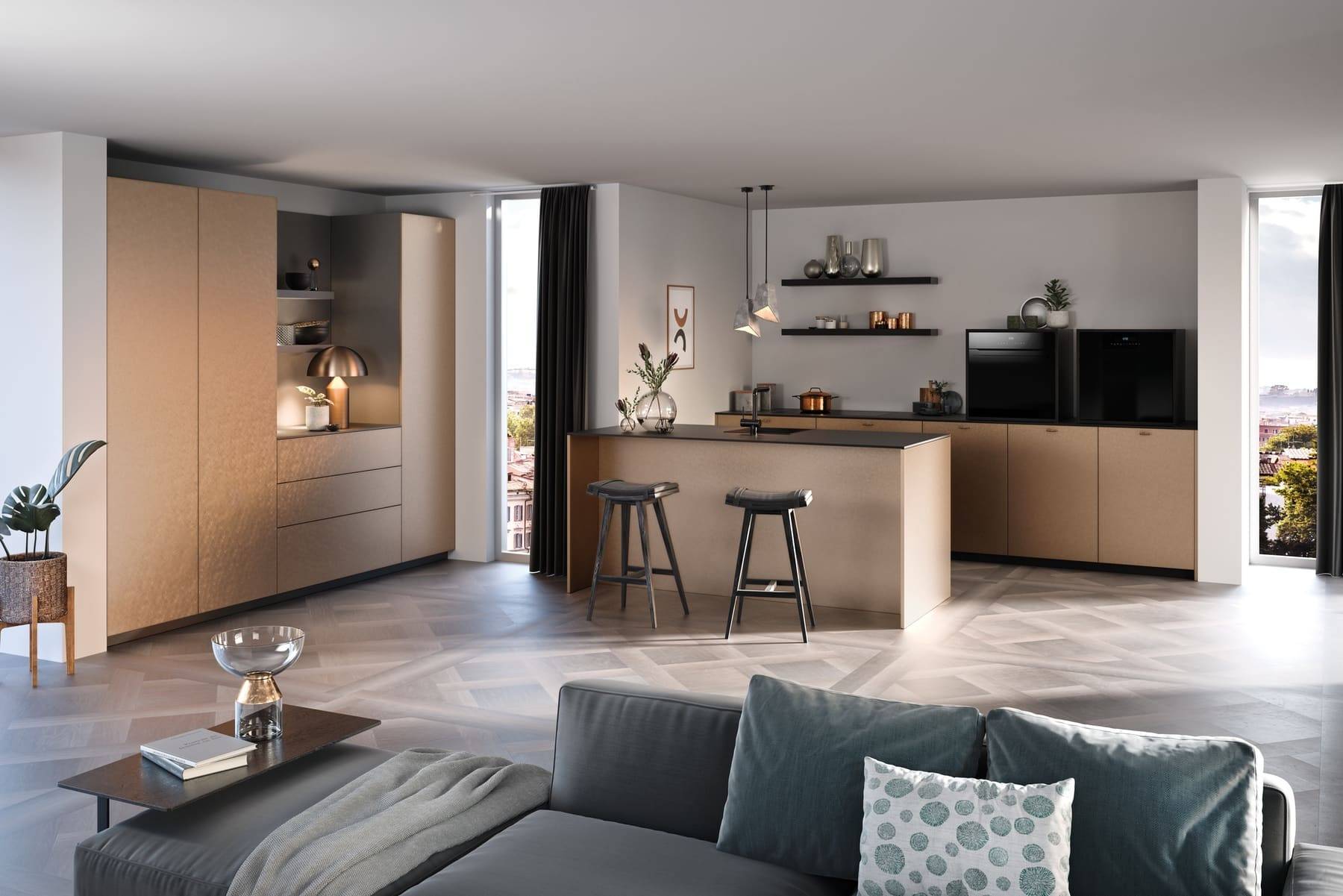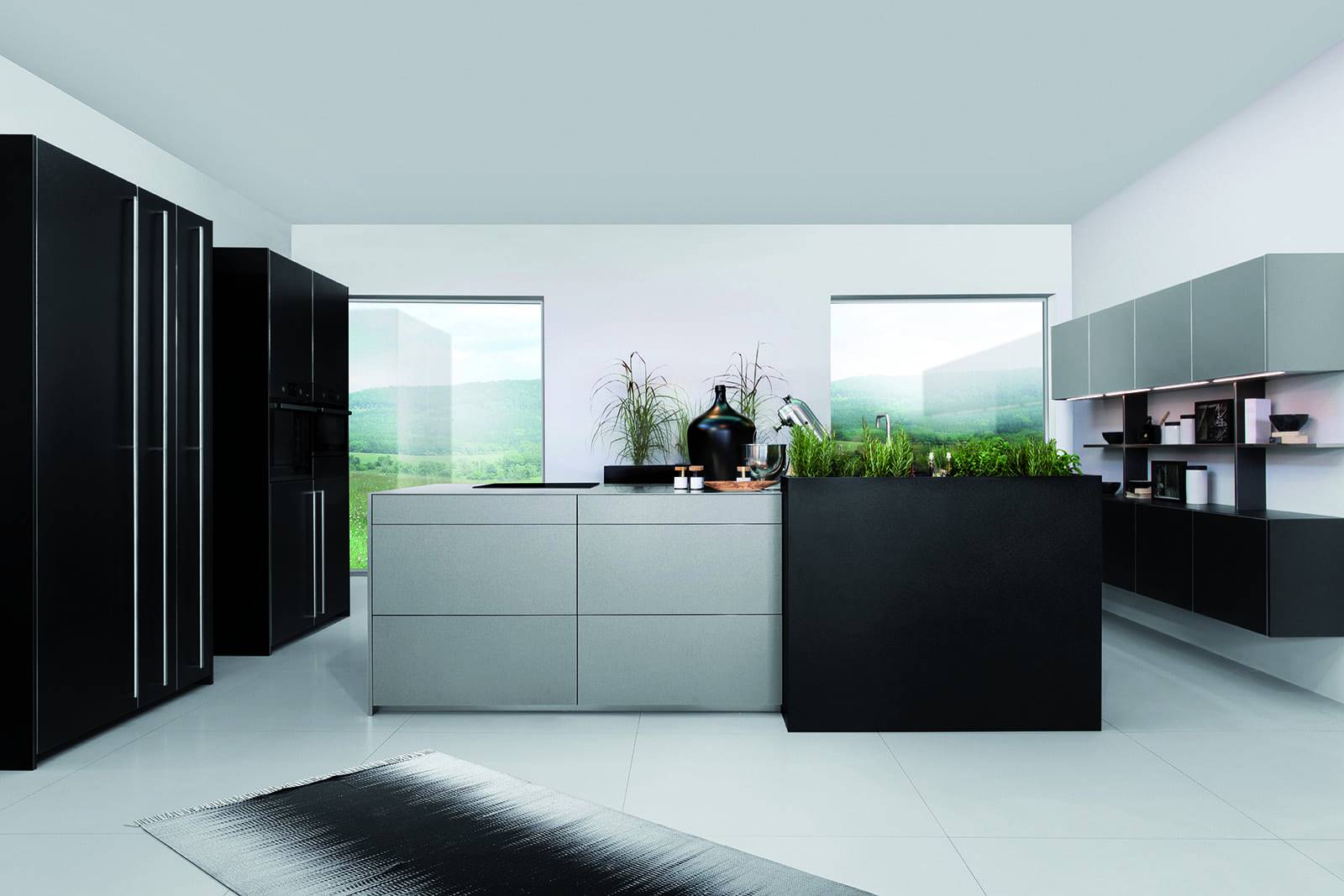 Rotpunkt Handleless Metallic Kitchen 4.
Rotpunkt Metallic Kitchen With Island.
Rotpunkt Metallic Handleless Kitchen.
Metallic Kitchens
Bringing a bold injection of glamour to the kitchen environment, metallic kitchens are very much on trend. These eye-catching, luxury doors can be incorporated as a standalone statement kitchen, or else used in conjunction with other kitchen units and materials for an impressive kitchen contrast. Zen Küchen offer an array of metallic kitchen finishes ranging from glass to brushed lacquered doors, and in a choice of beautiful metallic tones. To view our modern metallic kitchen range please visit our Showroom.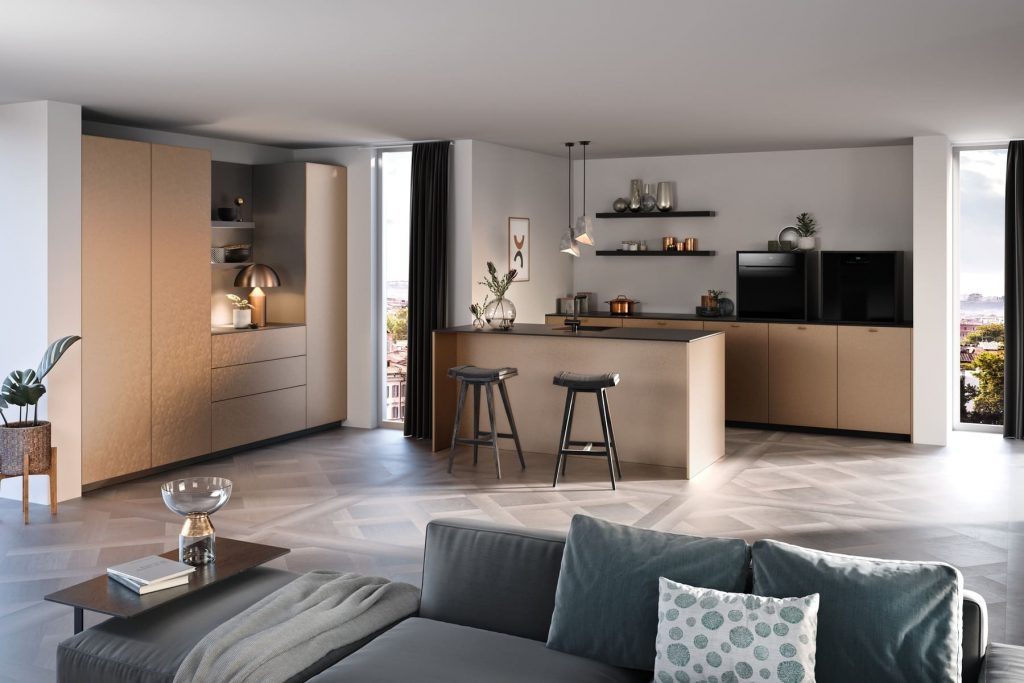 Gold Metallic Lacquer Kitchens
Celebrating the use of metal within kitchen design, we are excited to introduce the new Gold metallic lacquer kitchen finish. Not one to go unnoticed, many clients may find this kitchen door a little too much on its own, yet its shimmering and richly textured surface finish can prove the perfect finishing touch for island end panels, or eye level wall units. It is eye-catching, luxurious and certain to bring a touch of glamour to your kitchen setting. Please get in touch for more information on the Gold metallic gloss lacquer kitchen, or any other finish within our collections.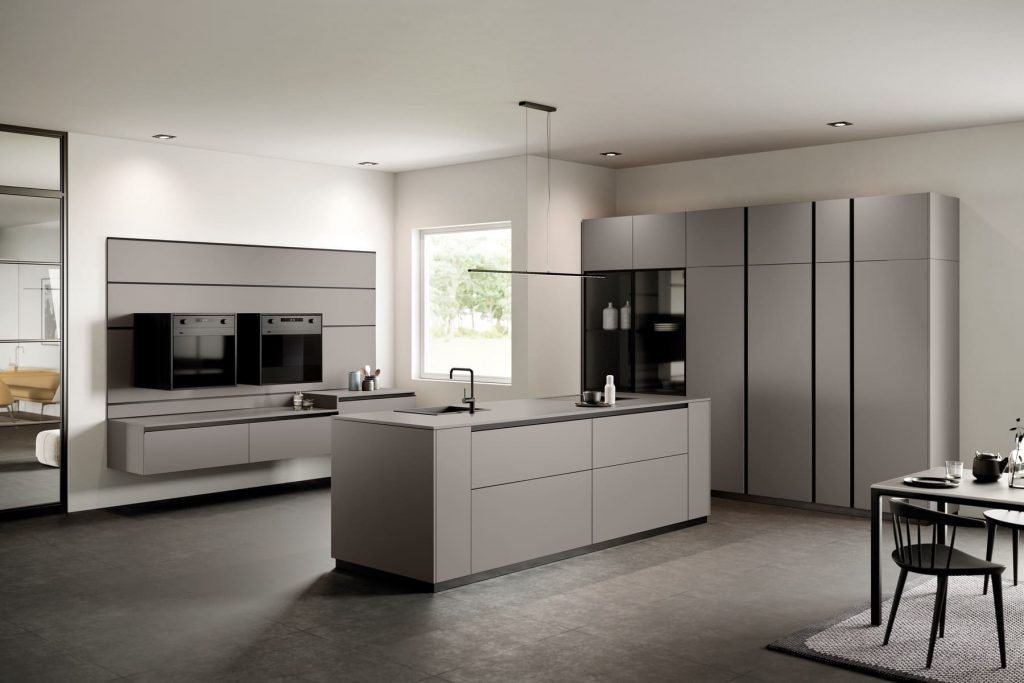 Titanium Metallic Lacquer Kitchens
Whilst it exudes a more understated look than its gold or bronze kitchen counterparts, the Titanium metallic lacquer kitchen door is equally sure to make a statement within any kitchen! Its richly textured surface sets clear accents along with a sophisticated outlook. And aptly named, this finish has been optimised to withstand the daily wear and tear it will be subjected to within the kitchen.