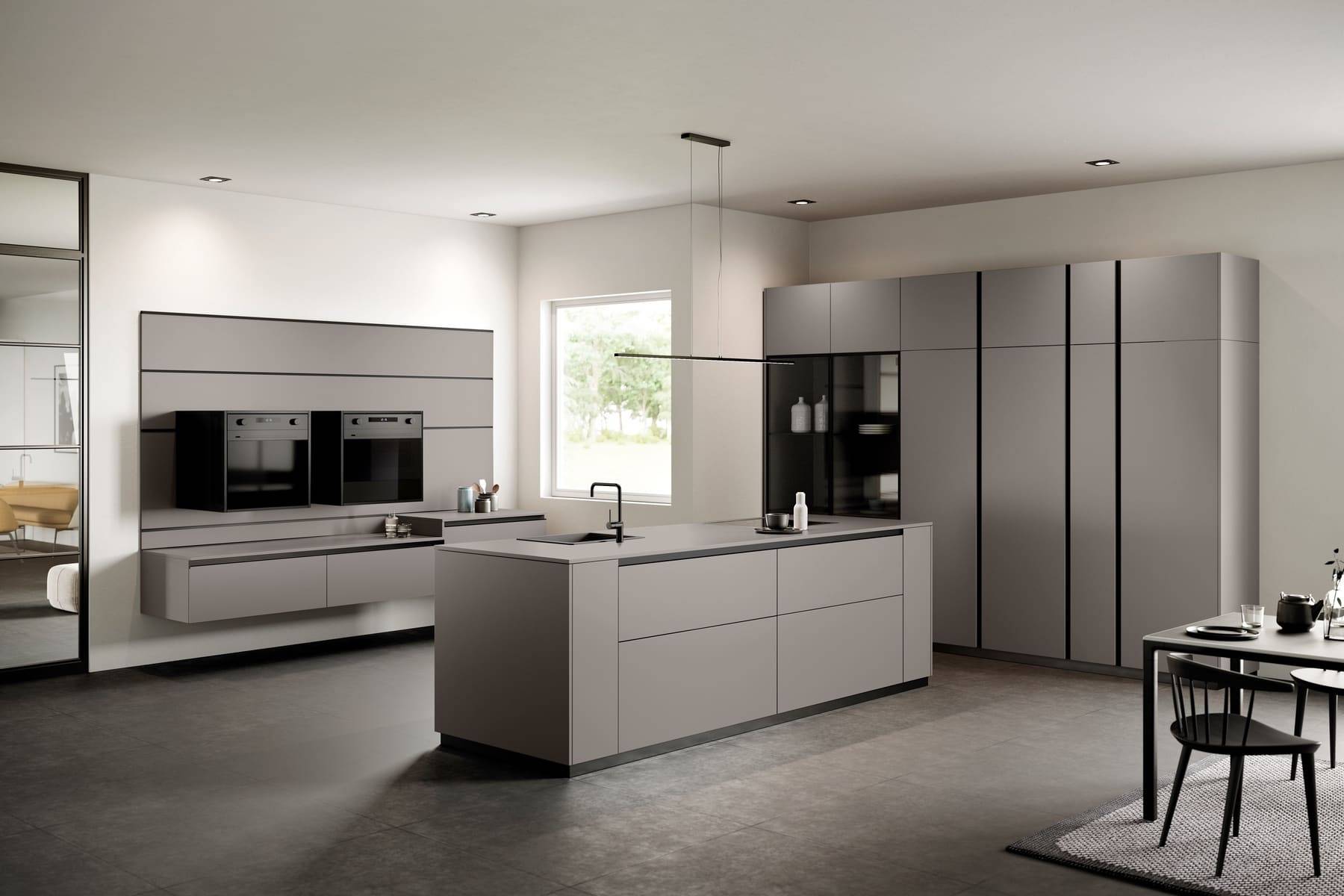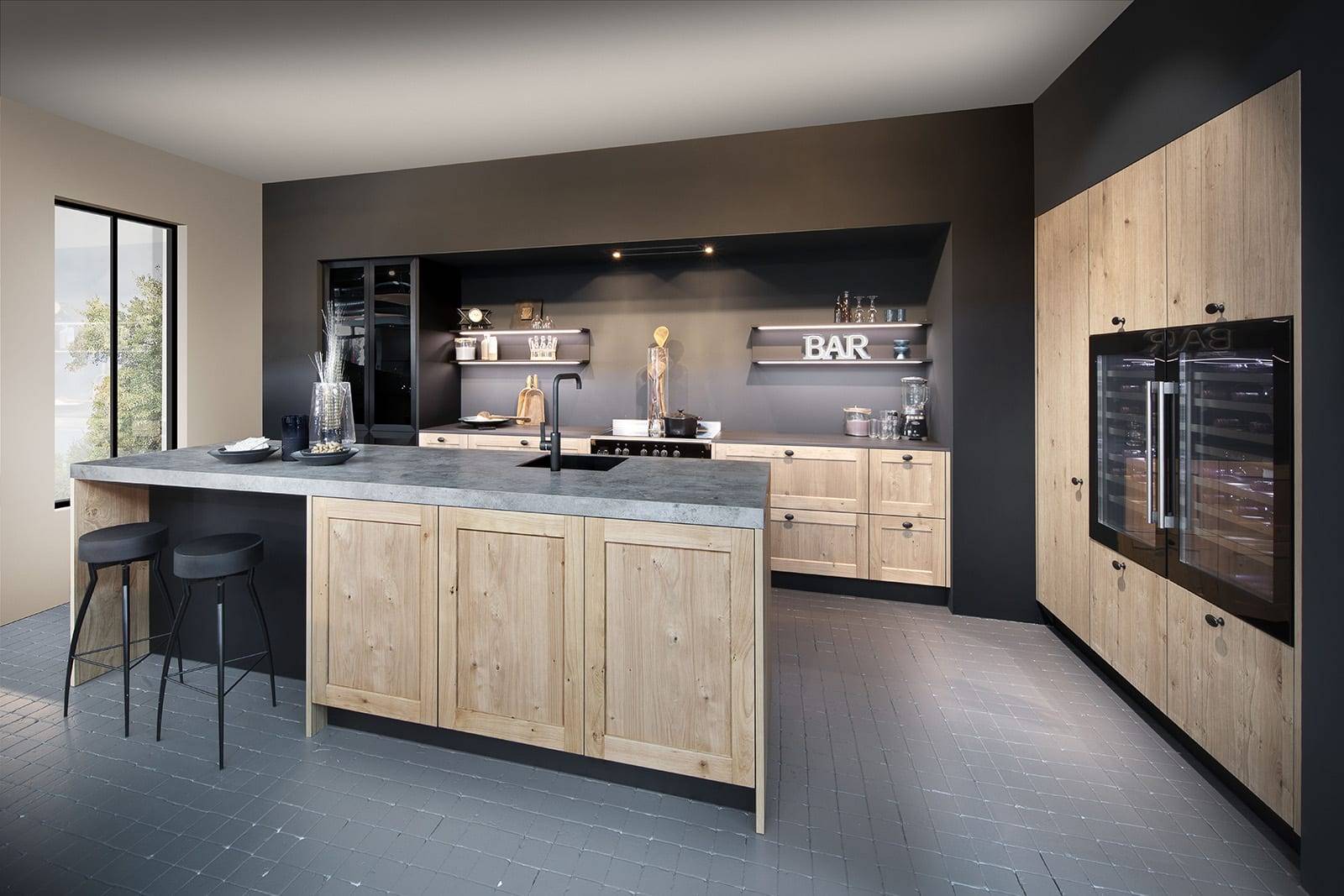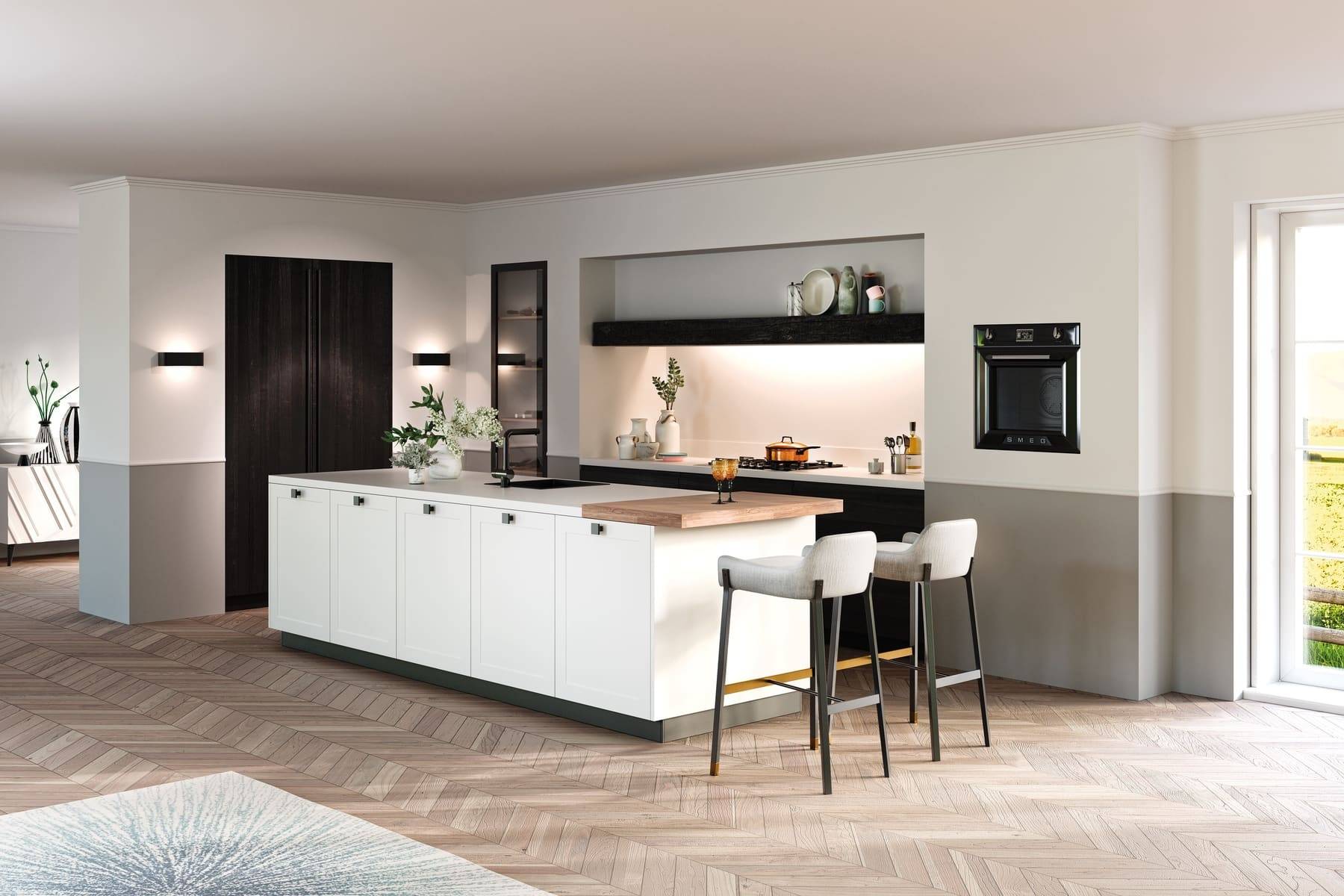 Rotpunkt Black Wood Kitchen 1.
Rotpunkt Modern Dark Kitchen 3.
Rotpunkt Handleless Metallic Kitchen 2.
Rotpunkt Modern Kitchen With Island 1.
Rotpunkt Wood Shaker Kitchen.
Rotpunkt White Shaker Kitchen 2.
Rotpunkt Wood Open Plan Kitchen With Island.
L-Shaped Kitchens
Stunning, functional spaces can easily be created within L shaped kitchens. Depending on the length of the room we are working within, we can create a sense of drama through gradually reducing heights of tall and wall units, or sharply contrasting colours between base units, and wall and tall units. As L-shaped kitchens do not have a third wall, creating a "working triangle" is not possible within this arrangement. However, organising a methodical workflow from food storage, to the sink, to the cooking and then serving area ensures that there is no impediment to our clients' enjoyment of their new kitchens as a place within which to cook.
Whether because you need to allow space for door openings, wish to make room for a dining room table, or simply because you appreciate the room lengthening effect that the lines of an L-shaped kitchen creates, you can feel assured that through repeated experience Zen Küchen have developed and can apply the understanding necessary to design and install your perfect L-shaped Kitchen.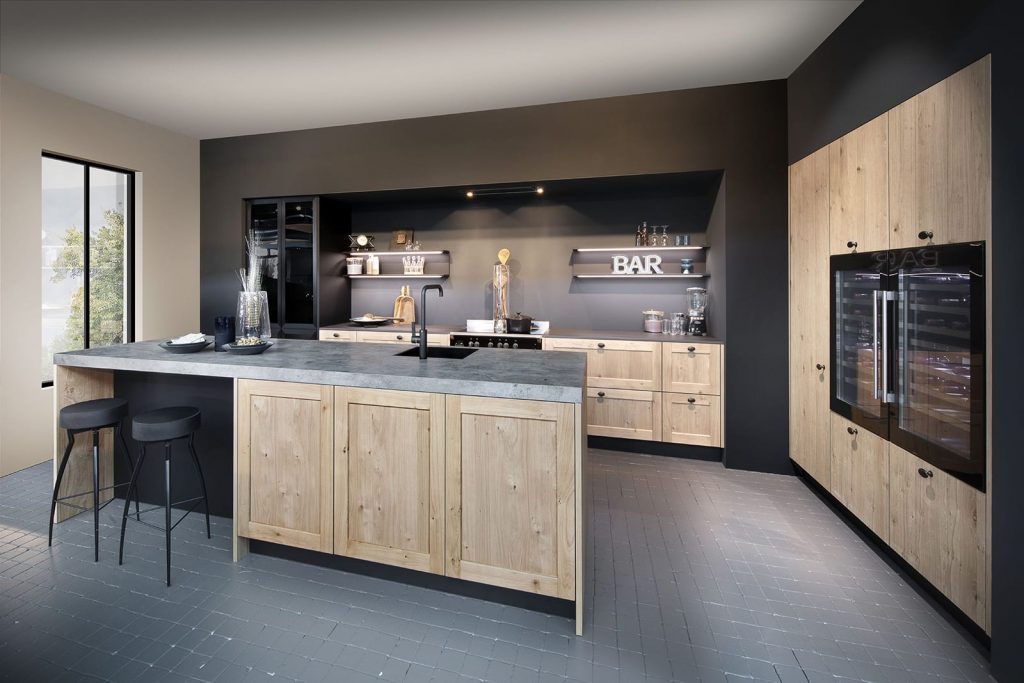 Design Features Of L-Shaped Kitchens
As for all kitchen spaces, you must first begin your thought/design process by considering what must be included within your kitchen, and typically this will consist of a fridge/ freezer, oven and microwave. Often, especially when a tall larder is required, it can make good design sense to group the tall units together, set to one, or the other end of the L-shape. The mid point between the end of the tall unit run and the adjacent wall should be the centre-point for siting either the sink or the hob. Following this, the one not used here should be positioned in the centre of the adjacent wall. Now, this may sound like 'design by numbers' (and of course flexibility is a necessary requirement of any design) but it does provide a very useful and reliable reference point for producing balanced, but also very functional L-shaped kitchen designs.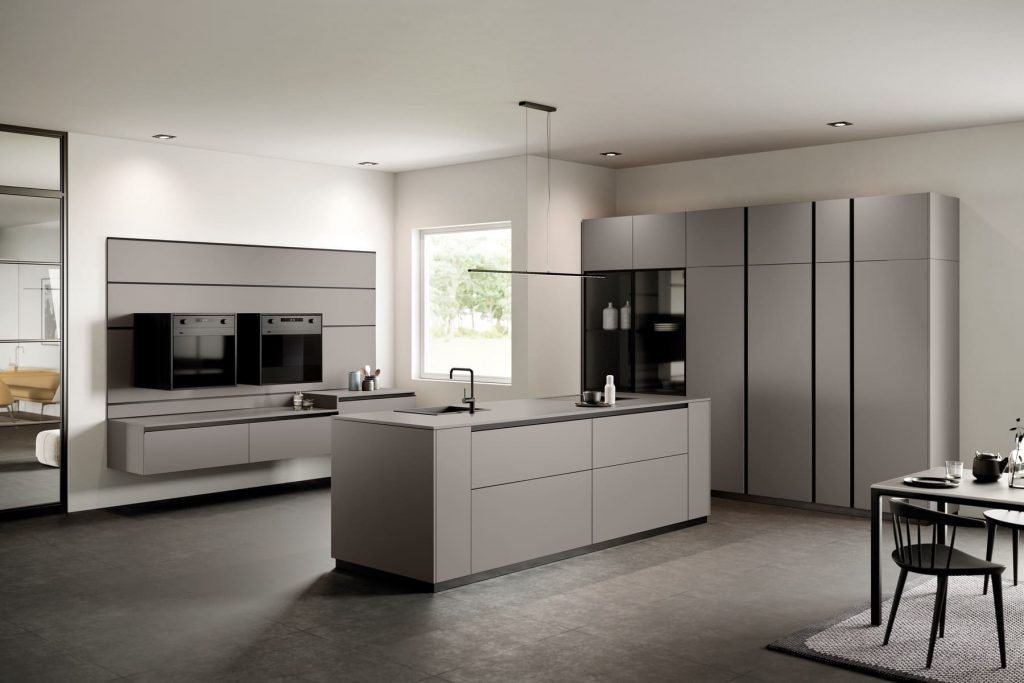 Handleless L-Shaped Kitchens
An L-shaped kitchen layout really does accentuate the style of a handleless kitchen as the long, uninterrupted horizontal lines add a sense of drama and modernism to these designs. We try to protect and uphold this as far as possible, for example, we can use drawers hidden within drawers to maintain the 'look' whilst offering you the practicality you need. We can do the same with drawers in sink base units that have a specially created recess to allow for under sink plumbing.