Luxury German Kitchen Design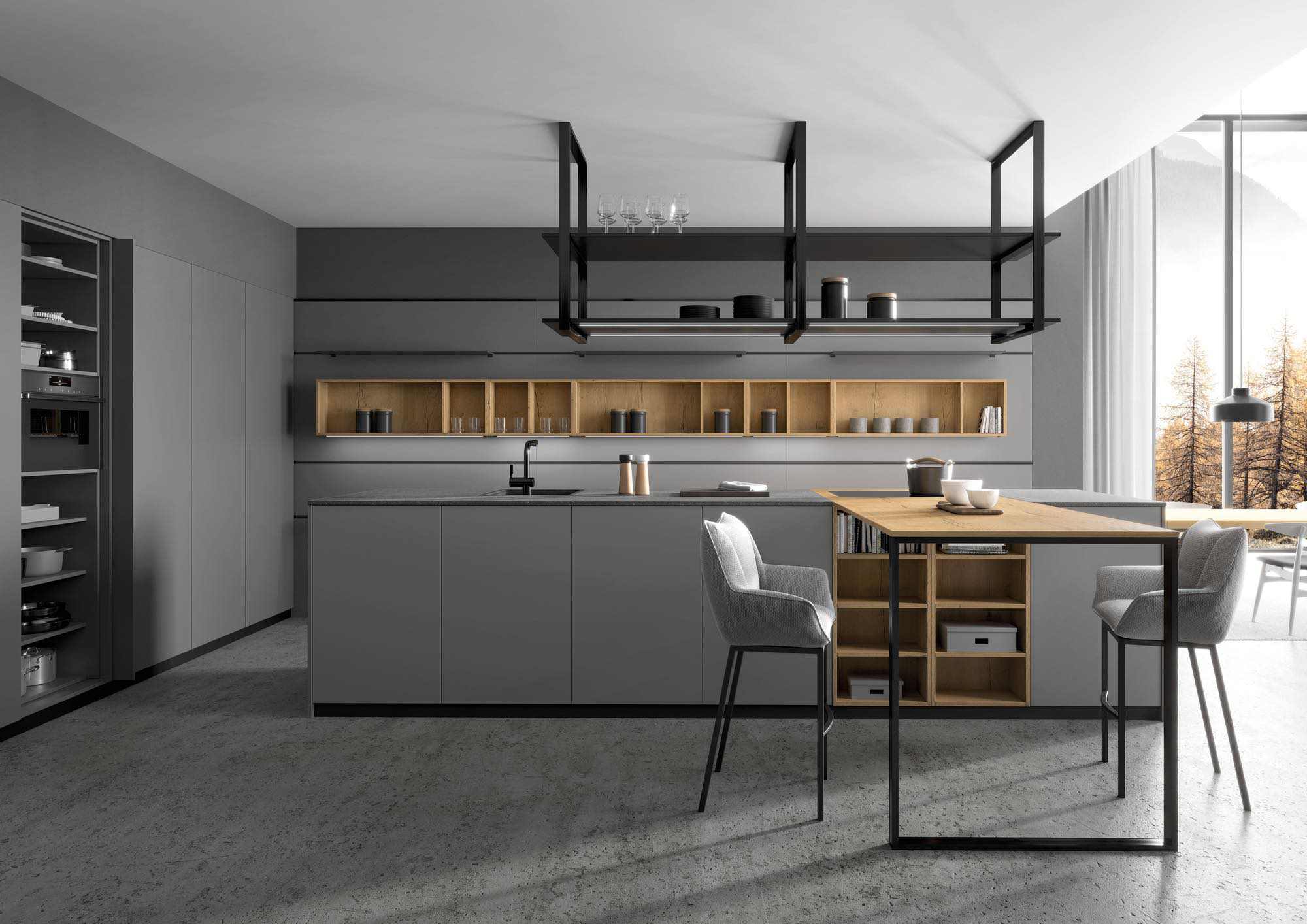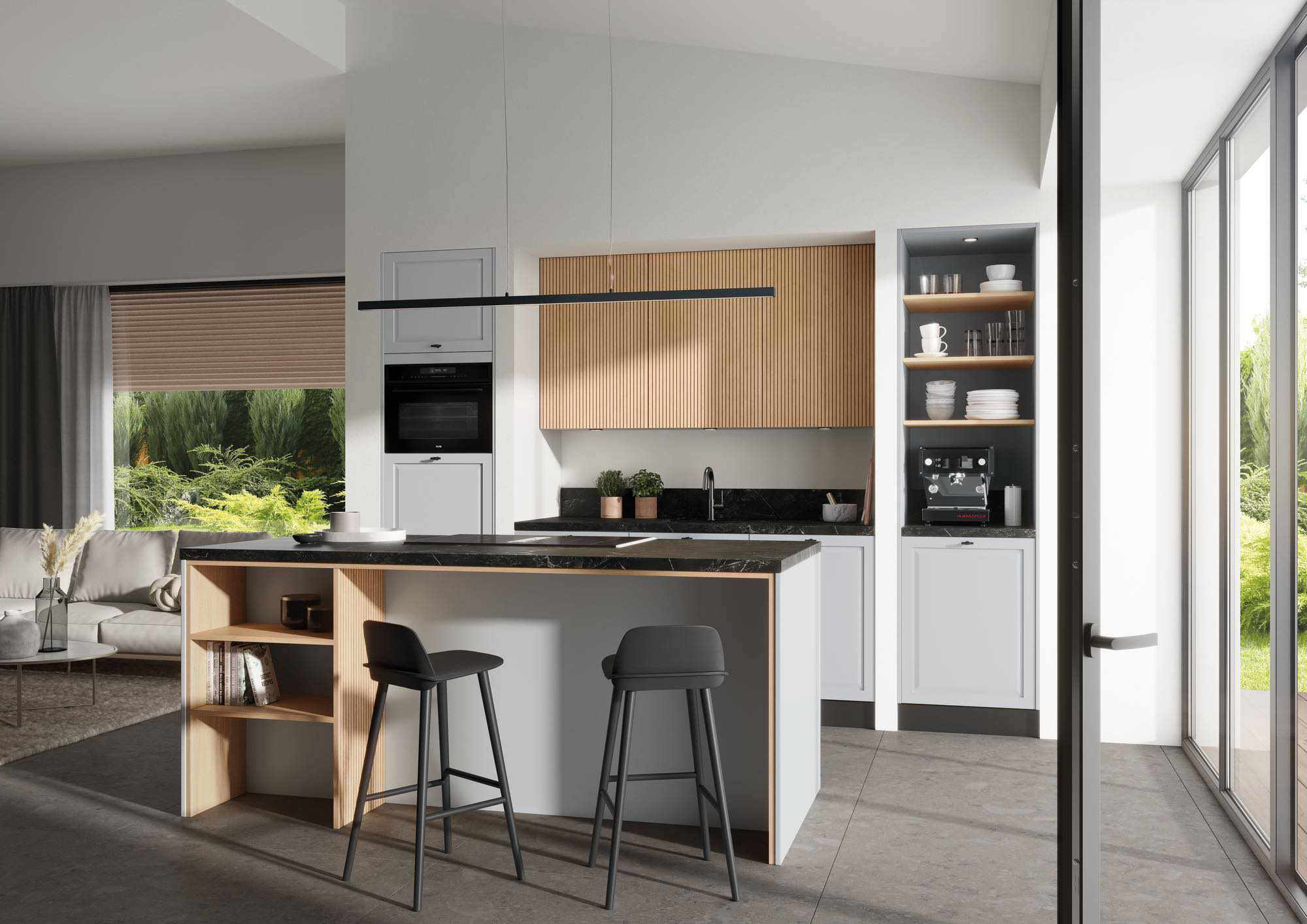 Rotpunkt Metallic Kitchen With Island.
Rotpunkt Black Matt Kitchen 4.
Rotpunkt Handleless Metallic Kitchen 3.
Luxury German Kitchen Designers In Richmond
Welcome to Zen Kuchen, luxury German kitchen designers in Richmond, serving all of South West London and beyond from our beautiful Richmond kitchen showroom. A family business, we are dedicated to delivering an exceptional level of customer service, with core family values reflected in our kitchen designs. Whilst passionate about kitchens, our goal is always to get to the heart of what you want and need for your kitchen, creating an interior space that perfectly suits both your home and lifestyle too. Even more, we also have our own in-house worktop fabricators, allowing us to provide convenience, security, as well as competitive local pricing. We are proud to offer kitchens, appliances, granite and quartz work surfaces to suit all budgets and at the standard of quality you would expect from one of West London's finest kitchen showrooms.
Ultimately if you choose Zen Kitchens in Richmond, we will deliver excellent value for money whilst fully managing your kitchen installation project. With 50 years of experience in our craft, we have the knowledge and skillset to take care of everything necessary to complete your beautiful new kitchen space.
Rotpunkt German Kitchens In Richmond
Of course, another key benefit of choosing Zen's expert kitchen designers in Richmond is we offer an outstanding kitchen product in the form of Rotpunkt German kitchens. German kitchens are world-renowned for their high quality and innovation, and Rotpunkt are no exception to this. A mid-market German kitchen company, Rotpunkt are – like us – a family-owned brand, with over 90 years of experience in consistently producing high-quality & innovative kitchen furniture.
Through Rotpunkt, Zen Kitchens in Richmond are able to deliver unmatchable precision & incredible quality. Our designs are strikingly elegant, incorporating state-of-the-art technology to ensure materials are manufactured as precisely as possible. Also environmentally conscious, Rotpunkt reviews their CO2 emissions annually and has worked hard to achieve and maintain a 100% climate-neutral status.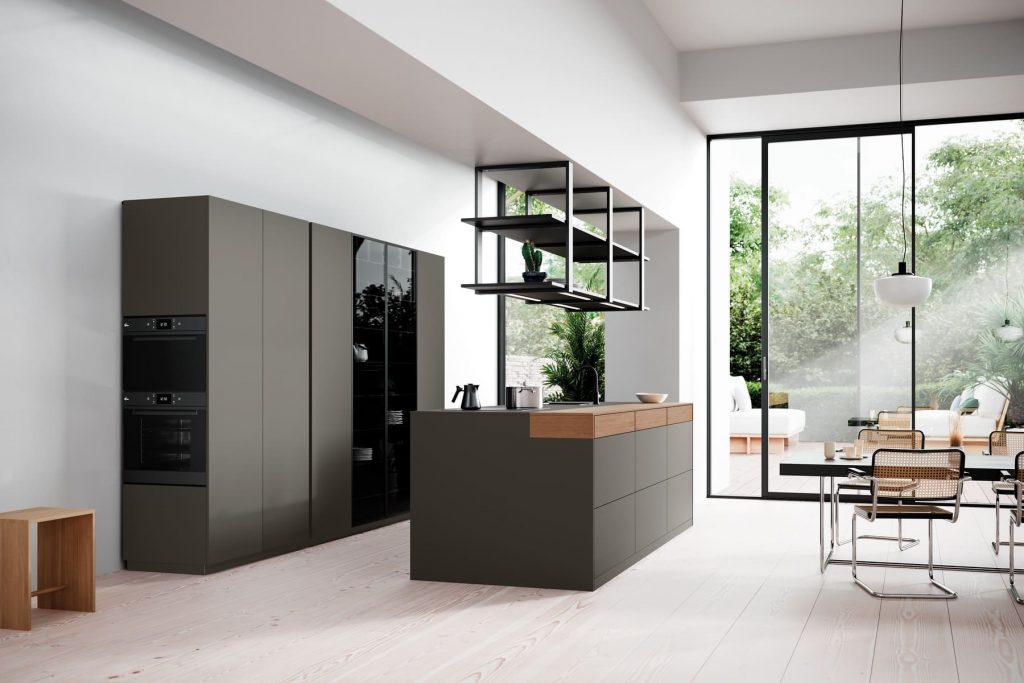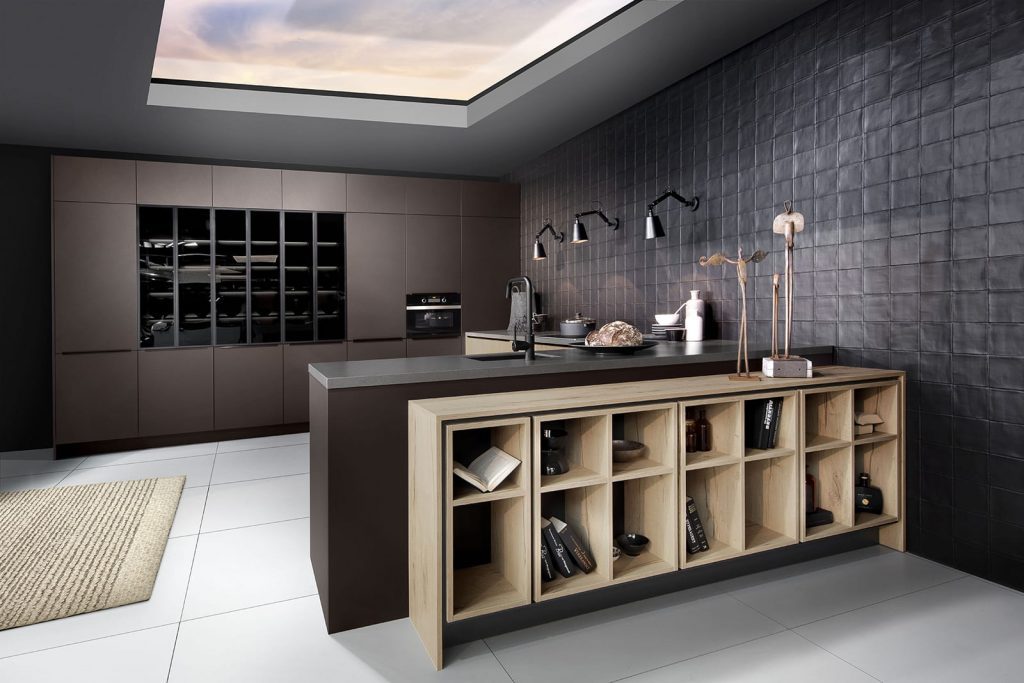 What Makes Zen Kitchen's Furniture So Different?
From a vast choice of stunning kitchen door finishes, 24 internal carcass colours and a diverse range of internal storage solutions to meet individual requirements, with Zen Kuchen in Richmond you are spoilt for choice. An example of this is our handleless kitchen systems, available in 4 different styles according to personal requirements. This includes the 'true handleless' kitchen option, with an aluminium or coloured rail of your choice routed into the cabinetry, and which allows easy finger access for door or drawer opening. We can even offer integrated cabinet lighting systems which can be remotely controlled to change your lighting temperature from cool white to warm white, easily transforming your kitchen ambience at the touch of a button!
Luxury Modern Kitchens In Richmond
German kitchens are known for their sleek modern aesthetic, and this is something for which our kitchen designers in Richmond excel, delivering stylish and lasting modern kitchens in line with what our clients want for their homes. At the same time, we always design with usability in mind, to help you make the most of your kitchen space and make life as stress-free as possible. In modern kitchens, this means an extensive choice of cutting-edge kitchen innovations such as floating kitchen cubes, pull-out larders, corner carousels and a wealth of internal storage organisers which utilise space and make it simple for you to put items back in the right place throughout everyday kitchen use.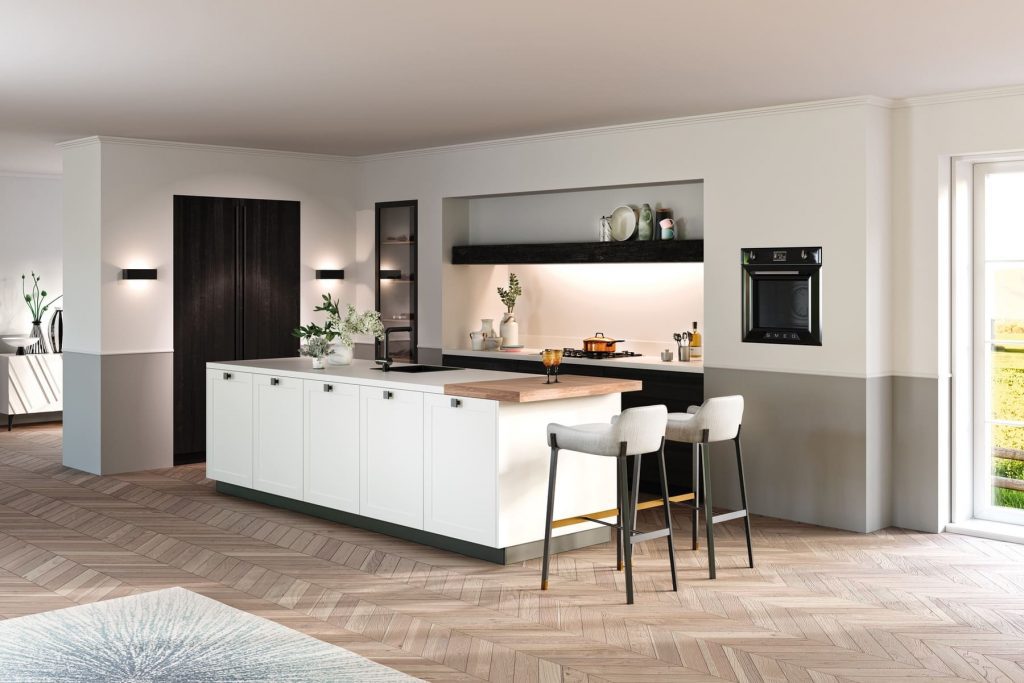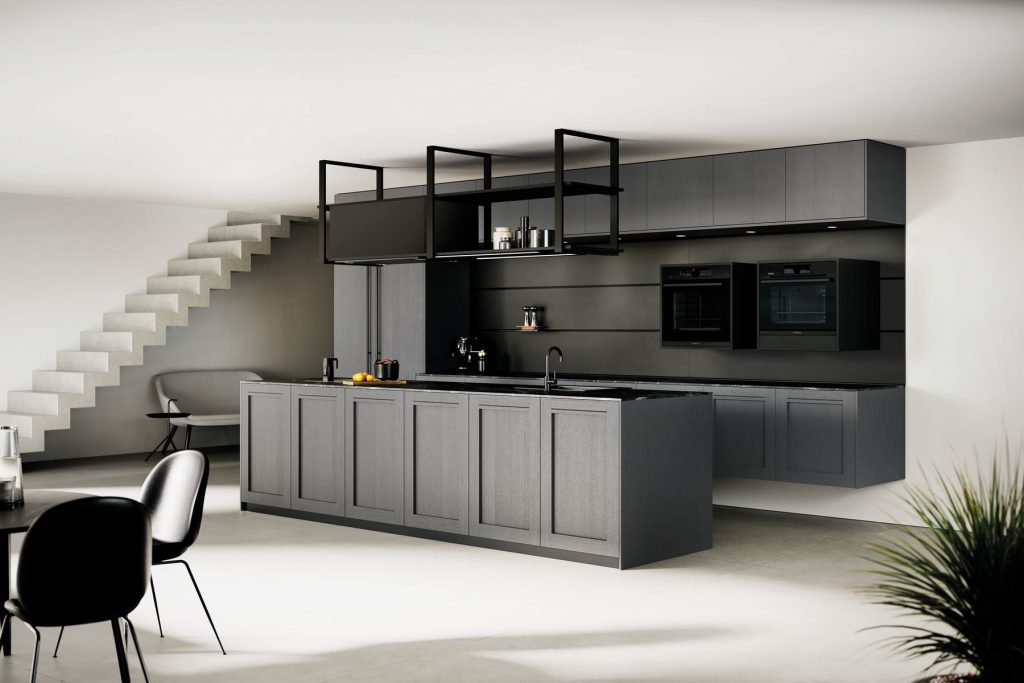 Traditional And Shaker Kitchen Craftsmanship
As well as modern kitchens, the Zen Kuchen team also has an appreciation of all things classic, offering a stunning choice of traditional and shaker kitchen doors. This includes traditional style kitchens in an abundance of colours from subtle pastel shades to bold contemporary colours in Deep Blue and Graphite, as well as natural wood-stained finishes. We also understand that detailing is key, so we offer either solid oak in-frame kitchen doors, or the simplicity of a full doored design to create that perfect kitchen aesthetic that you are looking for.
Can't Decide Between Traditional And Modern?
Timeless Shaker kitchens embody the essence of simplicity and fine craftsmanship. We have fully traditional kitchen styles available, yet we can also add a modern twist, so your kitchen truly remains timeless. Our luxury kitchen ranges are available in complimentary colours that would suit any home. The best way to find out what works for you is to book an appointment with our top kitchen designer who has over 30 years' experience creating bespoke kitchens. Our luxury kitchen showroom is well worth a visit, whilst our expert Richmond kitchen designers are there to ensure you get the right materials and finishes required to complete your kitchen.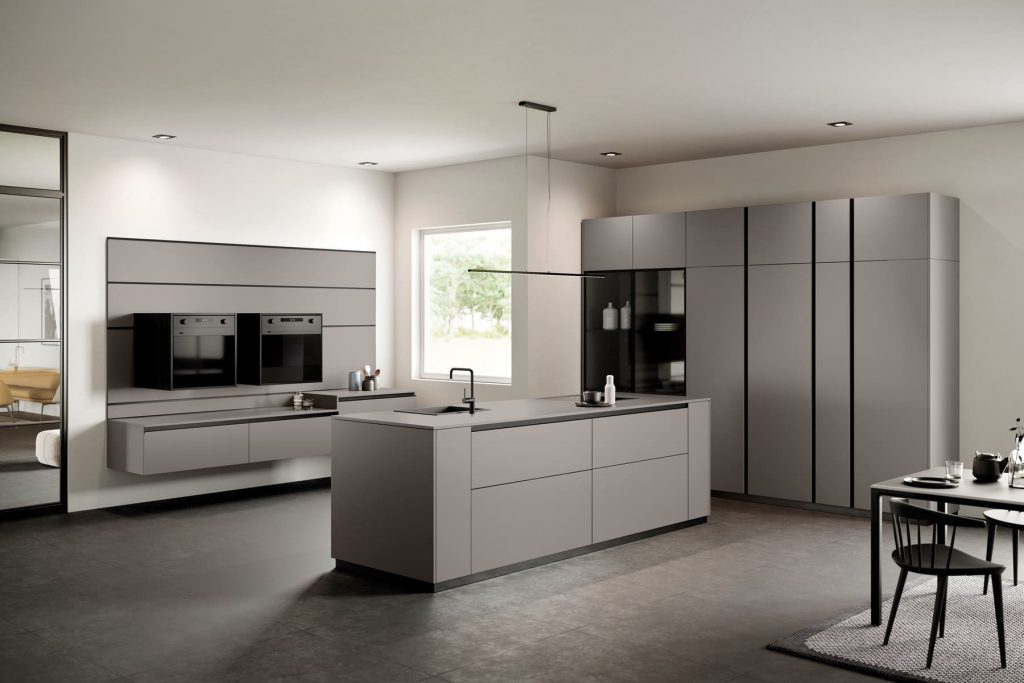 Richmond Kitchen Showroom
At Zen Küchen we know there's nothing like seeing and touching a product for getting a sense of how it's built and what it can do. As such, we welcome you into our Richmond kitchen showroom where you can fully explore our range of kitchen furniture, worktops, and appliances.
Opening Hours
Monday – Saturday: 9.30am – 4pm
Sunday: By Appointment Only
Richmond Kitchen Showroom Amenities
At Zen Kuchen we are proud to offer kitchens, appliances, granite and quartz work surfaces to suit all budgets and at a quality that you would expect from one of West London's finest kitchen showrooms. We are easy to find, just off the A316 and with on street parking nearby. Alternatively, we are a 3-minute walk from Richmond Station. A family-friendly showroom, we are fully accessible for wheelchairs and prams. We also have a designated children's area, and once inside, we can even lock our doors to outside visitors, leaving you safe to explore without having to keep a constant watchful eye. Call in for a browse and a chat, or else please book ahead of your visit should you wish to enjoy our free expert kitchen design service.